Karwa Chauth Sargi Thali Recipes, Karwa Chauth Special Dinner Ideas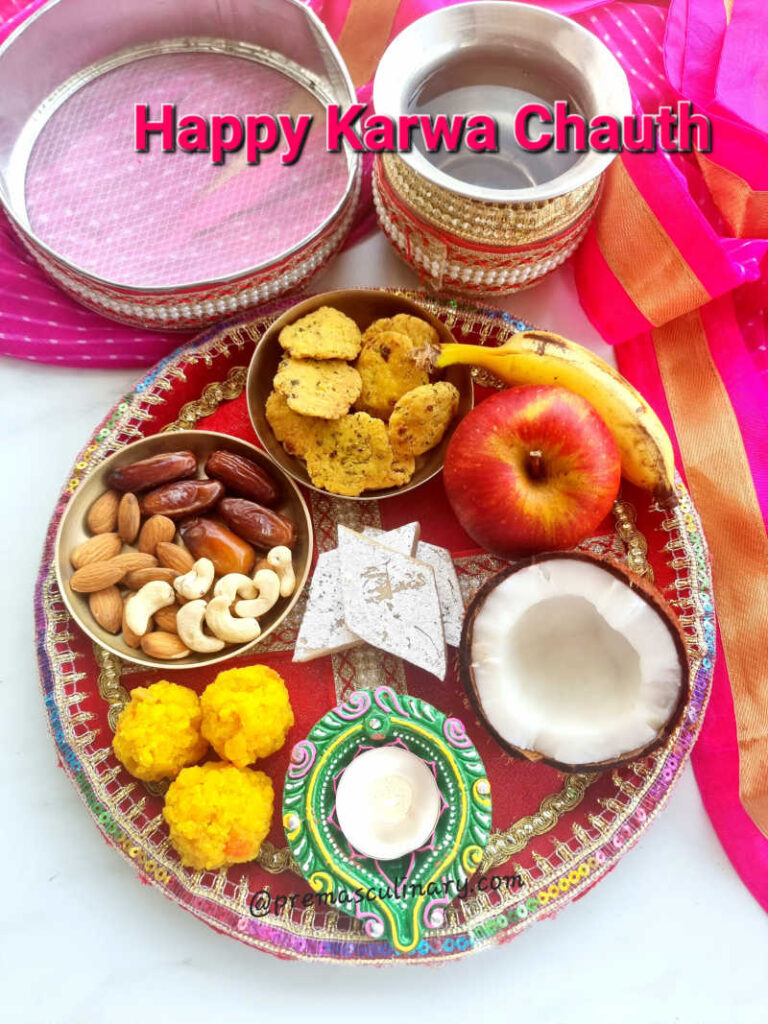 Karwa Chauth Sagi Thali Recipe with Step-by-Step Photos and Videos. Best Top Karwa Chauth Dinner Ideas to plan your Karwa Chauth Festival. All Fasting Recipes are without Onion and Garlic North Indian Recipes. Karwa Chauth 2022 will begin at 12:29 AM on Thursday, 13 October, and ends at 1:38 AM on Friday, of Kartik month, Karva means earthen pot and Chauth means 4th on. On this day married women keep fasting from Sunrise to Moonrise for longevity, prosperity, and safety of their husbands. This Post will help you to plan your Sargi(early morning meal) and after-Moonrise dinner menu. Plan your Menu Enjoy the Festive! Happy Karwa Chauth Everyone!
What is Sargi?
Sargi is a traditional pre-dawn meal that a married woman consumes before starting her Karva Chauth vrat(fasting). Sargi thali includes food and some auspicious thing like a saree, bangles, sindoor, makeup stuff, fruits, dry fruits, sweets, etc.
Here I am just showing the Sargi Thali(only food items) But thali plate decorations, things which you keep, all depend upon your wish and family procedure.
SARGI THALI RECIPES(early morning Meal ideas, Preparations & Fasting Tips):
Some Preparations and pre-planning of the menu help you to make your Sargi Easier. We can make the mithai(sweets) the day before or the previous night. Buy dry fruits & nuts, fruits like bananas, and apples, we can buy and keep ready! Avoid Citric Fruits on empty stomach it create acidity. since sargi meal is before sunrise we can make it simple and easier. I have given some simple kheer recipes that you can make for Sargi in under 30 mins. You can see my Sargi Thali I made Mathri, laddu & Kaju Katli a day before. Coconut is a very good filling and keeps you energetic the whole day, Dry fruits and nuts are very healthy. This is a very simple and healthy Sargi meal. we should not eat or drink after sunrise so make your meal healthy and pre-plan it.
The above are some commonly made Sweet Items for Sargi. Below Sharing Some Savories for Sargi.
Karwa Chauth Special Dinner Ideas: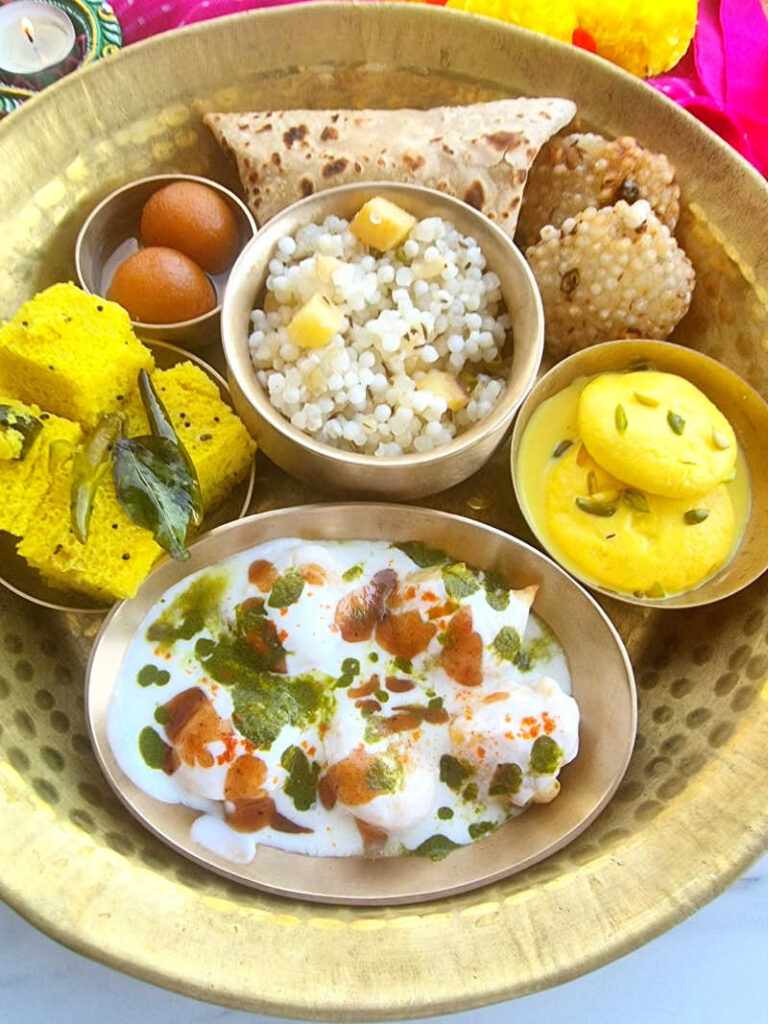 some dinner idea which has no onion and Garlic planned this menu that is safe to have after fasting.
3 Dahi Based Starters
Fasting Vada Recipes:
Parathas for the Main course:
Kichadi Recipes:
No Onion No Garlic Thalis: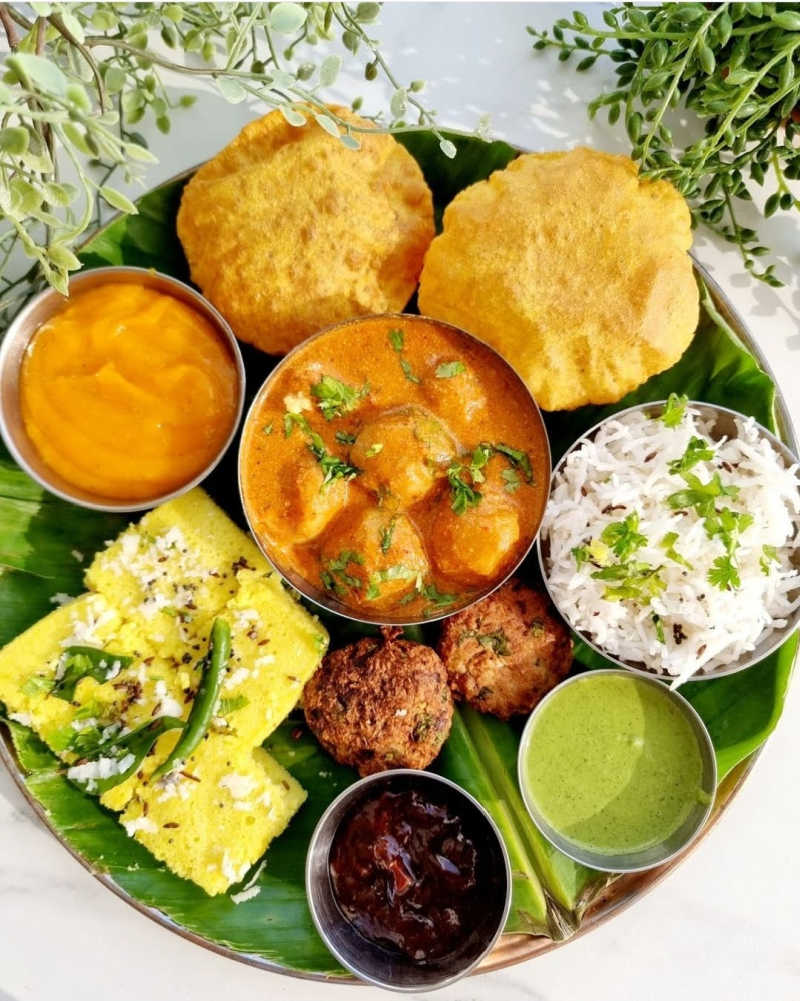 Dessert:
These are some of the recipe Ideas for Karwa Chauth, Plan your menu and do pooja according to your Family Procedure. Other than sweets Here are collections of Kheer Recipe
If you have any Doubts about Karwa Chauth Recipes or If you want any specific recipes you can email me at cpremas79@gmail.com. Do Follow me on Instagram for more Recent updates and every cooking recipe video
Do share your thoughts with me, Also tag our page on Instagram @premasculinary with hashtag it on #premasculinary
Thanks & Have a Good Day! 😉Enjoy Fasting!