Baby Potato Biryani Recipe for National Potato Day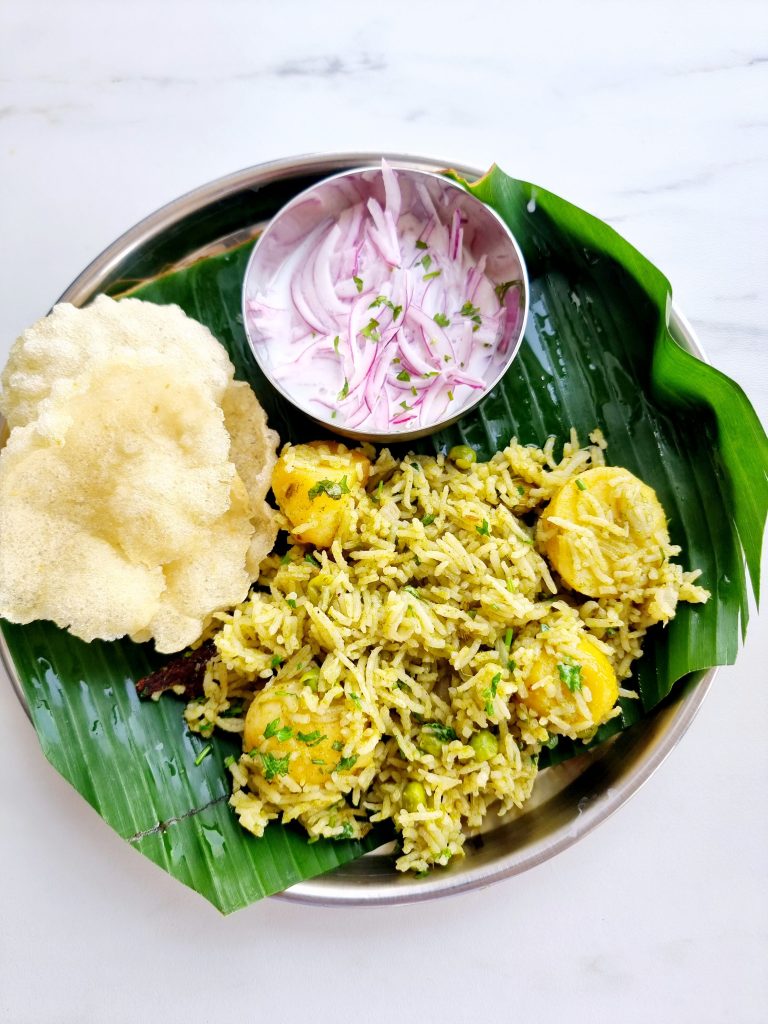 Best Potato Biryani recipe made with Baby Potatoes. Yummy and Tasty Green Biryani made with Baby Potatoes.  If you want to prepare the traditional Biryani at home with the authentic taste and aroma for an ultimate food experience, Just try this Potato Biryani. Calling all Potato Lovers to Try this Baby Potato Biryani without fail. Very easy and quick briayini recipe, you can make in Instant Pot, Pressure cooker or on Kadai.
What is Potato Biryani?
Baby Potatoes are boiled in open pot method with salt and then cooked with coriander paste, onion, & whole biryani spices. Then cooked with Basmati rice is called Potato Biryani. Potatoes are naturally bland in taste by cooking corinder paste, curd and chilies added taste to the potatoes. This Potato Biryani is little spicy since the green chilies are ground and added sure it is very tasty biryani. Before heading to the recipe,
Happy National Potato Day !!
more Potato recipe you may like to try Dum aloo Biryani, Sweet Potato Cutlet, Potato Kurma, Potato Masala For Poori, Aloo Bonda, Aloo Biryani, Honey Chili Potato , Chettinad Potato Roast, Coin Potato Roast
Baby Potato Biryani Step by Step Recipe,
Soak 2 cups of basmati rice in water for just 30 mins.
Boil 250 g baby potatoes, with ½ tsp salt. Once cooked, peel the skin, keep aside.
Into a mixie jar add 2 tbsp coconut or 2 tbsp curd, 1 small bunch of coriander leaves, 5 to 7 chilies(adjust according to your spice level). Grind it to a smooth paste with ¼ cup of water.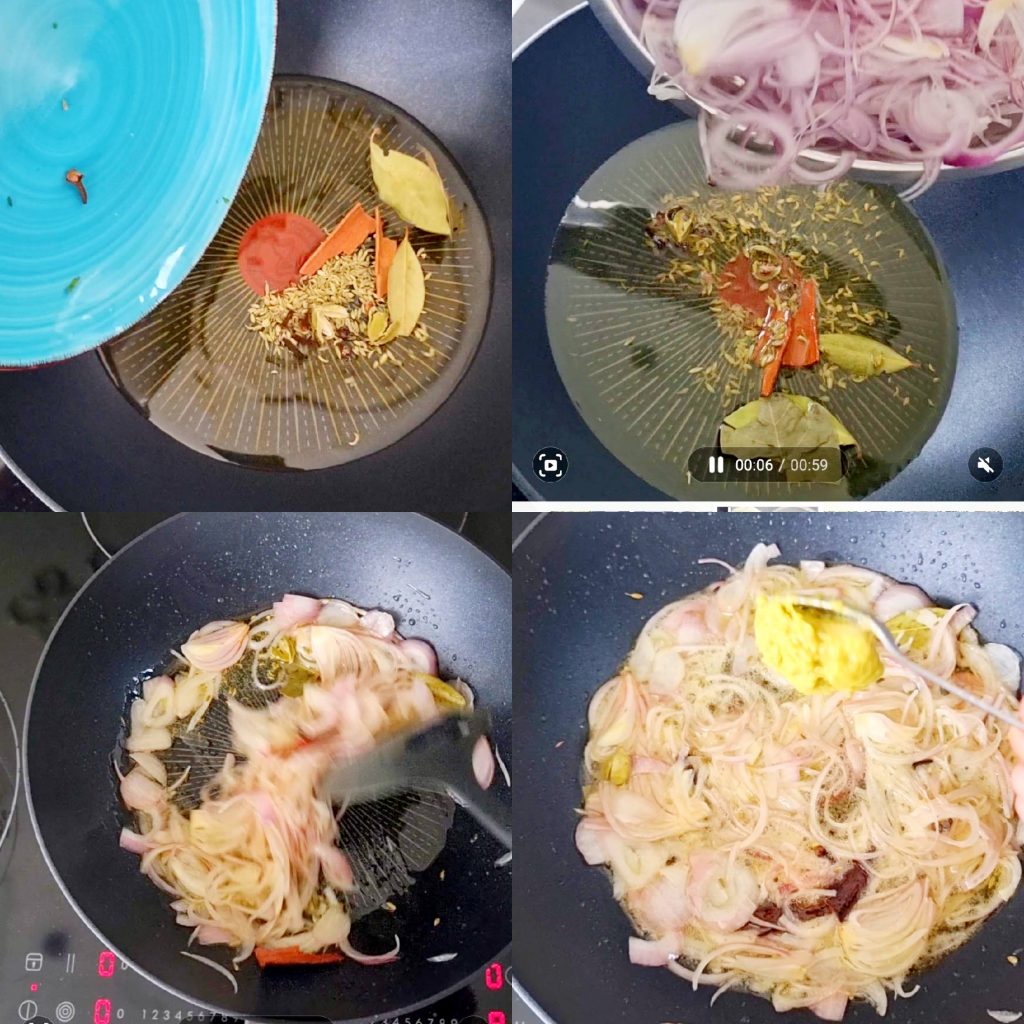 Heat 1 tbsp Ghee + 1 tbsp oil, add 2-inch cinnamon, 2 cardamoms, 3 cloves bay leaf, saute well.
Add 2 sliced onions, 1 tsp ginger garlic paste saute well, till it turns golden. 
Add the coriander puree, boiled potatoes, and green peas mix well. Cover and cook for 5 mins till the oil separates.
Add the rice, just toss
then add the 3 & 3/4 cup of water cover and cook for 7 mins till the rice cooks. 
Garnish with Coriander leaves, serve with raita.
Green Potato Biryani is ready!
No curry or side dish required to taste this biryani, simply raita is more than enough.
Important Points to Remember:
Don't Soak the rice for more than 30 mins, rice will turn sticky. you can use jeera rice instead of basmati rice.
For best flavor always use fresh coconut milk, if you want little sour you can use curd while grinding
adding 1 tbsp ghee at the last step makes the rice to fluffy and soft but its optional.
water ratio is very important more water will make the rice sticky.
More Yummy Biryani recipes like, Thengai Paal Biryani Recipe,
Veg Kushka, Kothamalli Biryani, Brinji rice recipe, Soya Chunk Biryani
Do try these recipes and let me know your Feedback!!!
Happy Cooking & Enjoy Potato Day Makkale!!!