Best Diwali Recipes, Diwali Savory Snacks Recipe list 2016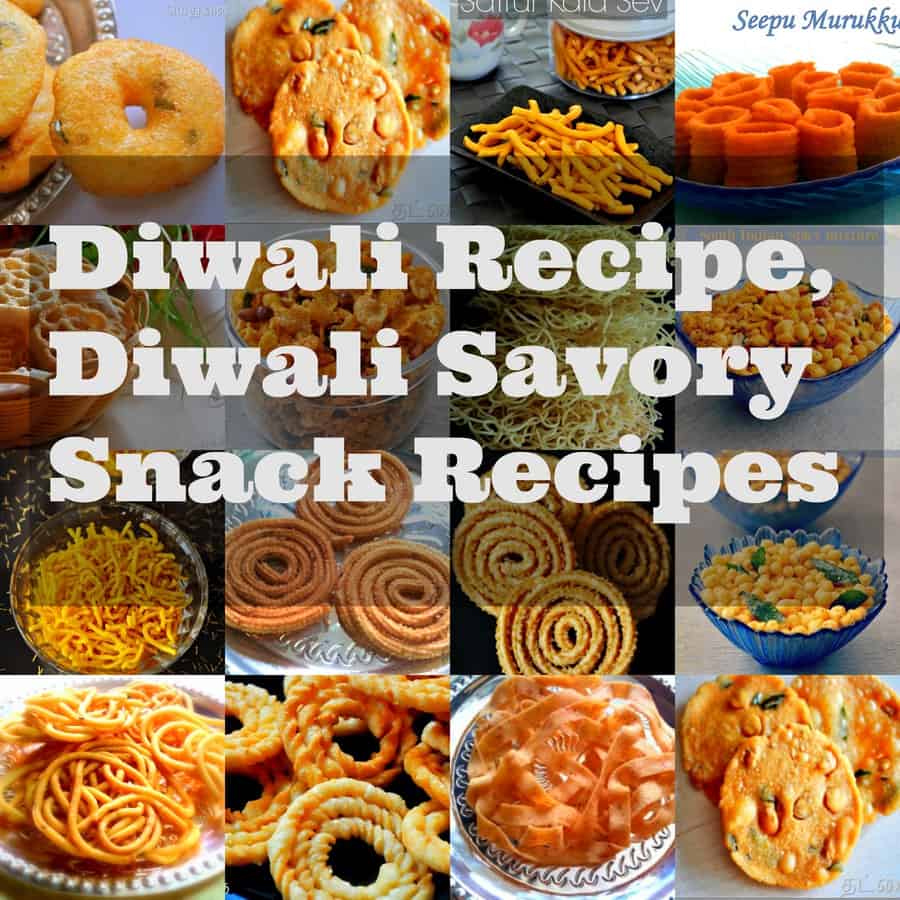 Complete Collections Best Diwali Savoury Snacks Recipes with step by step pictures and Videos. You can find many categories of Diwali snacks like 5+ Varieties of Murukku, 20+ South Indian Savoury Snacks Like Ompodi, thattai, Ribbon Pakoda, and North Indian Savoury Snacks Like Aloo Bhujia, Namkeen,etc.  Happy Diwali to all !!!
Complete Compilation of Diwali Recipes 2016, for Diwali 2016 just 10 days more. Did you start your preparations for Diwali? Bought your Diwali dress? How about Diwali Purchase? Am almost done my purchase and only last min shopping is left. Why is made a special post for Diwali Savoury? Even me got confused what to make for this year Diwali. Every time before I make any snacks I will sit for a while with my blog and browse the Diwali recipes Category, But that contains both sweets and savories recipes altogether. I did some homework to make a special post so that reader without any confusion pick some recipes and try. Here is the Diwali Savoury Snack Recipes.
List of Best Murukku Recipes,
How to make Murukku Maavu
Murkku Press
South Indian Savory Snack Recipes List,
        Kara Boondhi Recipe 
       

South Indian Mixture Recipe

             
                 Aloo Bhujia
       Thattai Recipe
     

                 Kara Sev Recipe

                  Ola Pakoda Recipe
            
           Omapodi Recipe

       Corn Flakes Mixture                  
Diwali Recipe Video:

Do try this Diwali Snacks for Diwali Festival…