A Tribute to a wonderful blogger
I would like to Tribute this post to Mrs.Jayasree satish of Kailas Kitchen.She is a wonderful blogger, i learnt many Authentic recipes from her blog.To honour her memory,i tried Thattai recipe from her blog.Here i wish to share the recipe with you ladies.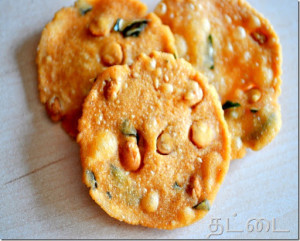 Ingredients:
4 cups Rice flour

4 tbsp Urad flour (Roasted and powdered)

2 tbsp Butter/Ghee

2 tbsp Chana dal, soaked

1 tbsp White sesame seeds

2 and 1/2 tsp Red chilli powder

Water to knead the dough

Oil to deep fry

Curry leaves few

A Pinch Hing

2 tbsp Salt
Soak the chana dal for about an hour before using it.

In a mixing bowl add all the ingredients except oil and water,mix well.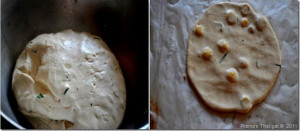 Now add water little by little and knead the dough,till it become soft.

Grease the zip lock cover and pat it into small discs.
Heat oil in a kadai,transfer the discs carefully into the oil.

Deep fry till golden colour. Store it in air tight container and enjoy.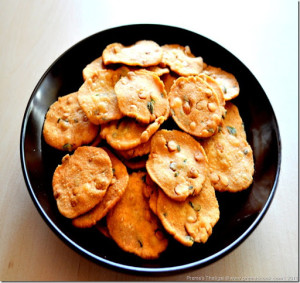 Do try this crispy and yummy Thattai…