Multi Millet idli, Dosa recipe, How to make idli, dosa batter using millets without rice
Moru Moru Dosa is made with Multi Millet's dosa batter which is a Combinations of millets like Whole Ragi, Kambu, Thinai, Samai soaked, grind, and fermented dosa called Multi Millet Dosa. I was cleaning the Pantry, there are some leftovers in each millet, combined them and made this dosa. There are no hard rules for the ingredients, you can use any type of millet that is available in your pantry. I used little kavuni arisi that is black rice this is optional the millet dosa does not need rice at all.
More healthy millet recipes you may like to try, Millet Upma, Millet(ragi Adai), Millet kuzhi paniyaram, Millet Sakkarai Pongal, Kambu Paal Payasam, Kambu Koozh
Why are Millets good for Weightloss?
Millets are grown and processed naturally, free from fertilizers, chemicals & additives. Millets are loaded with a variety of nutrients including protein, fiber, magnesium, iron, and calcium. This food is exceptionally low in calories and one of the best choices of grain, when you aim, is to shed kilos.
Which Millet is good for Weightloss?
Ragi, Bajra, Jowar are good for weight loss. Also, it depends on how we are including them in our day-to-day life. I prefer ragi more than other millets because it is easily available and the cost is less expensive compared to other millets.
More Healthy Low-calorie Breakfast recipes like Dhaliya Kichadi recipe,  Kollu Idli recipe,  Kanda Poha,  Quinoa Idli without rice,  Ragi Idli recipe,  Black rice Dosai(Karuppu Kavani Arisi) Dosa these are some Low Carb South Indian Breakfast recipes.
Step By Step Multi Millets Dosa Recipe:
As is said before there are no hard rules for the millets any millets you can use but make sure the measurement 4:1 that is 4 parts of millets and 1 part of urad dal. I took 1 cup of multi-millets and 1/4 cup of methi seeds. For more moru moru(crispy & golden dosa) use a tsp of Methi seeds.
I used the split urad dal you can use whole urad dal or black urad dal too.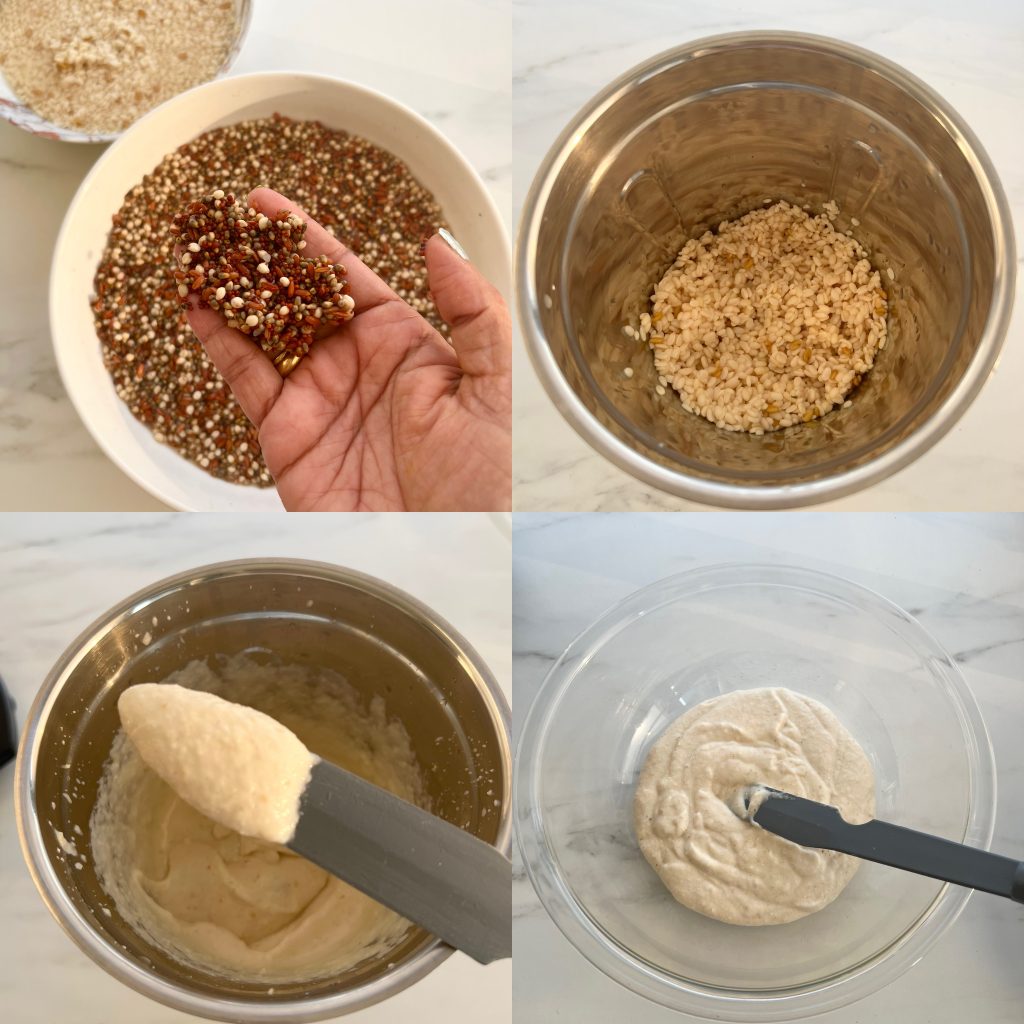 Wash well and soak the millets for 6 to 8 hrs and Urad dal + Methi seeds for 2 hours. Grind Urad dal along with methi seeds to a fine smooth paste with 1/4 cup of water.
Grind the urad dal & methi seeds first with ¼ to ½ cup of water. Transfer it to a bowl.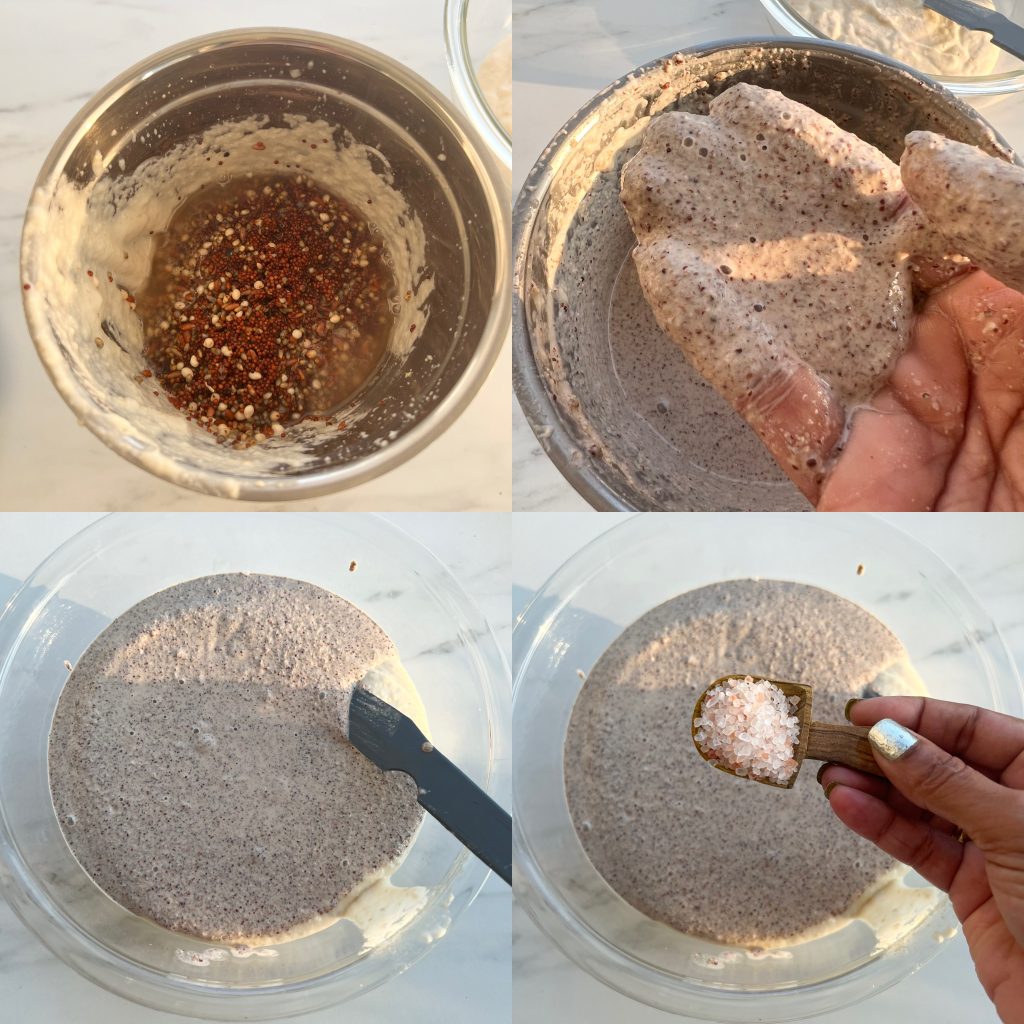 Grind the Millets with ½ to ¾ cup of water, mix both the batter well along with 1 tsp salt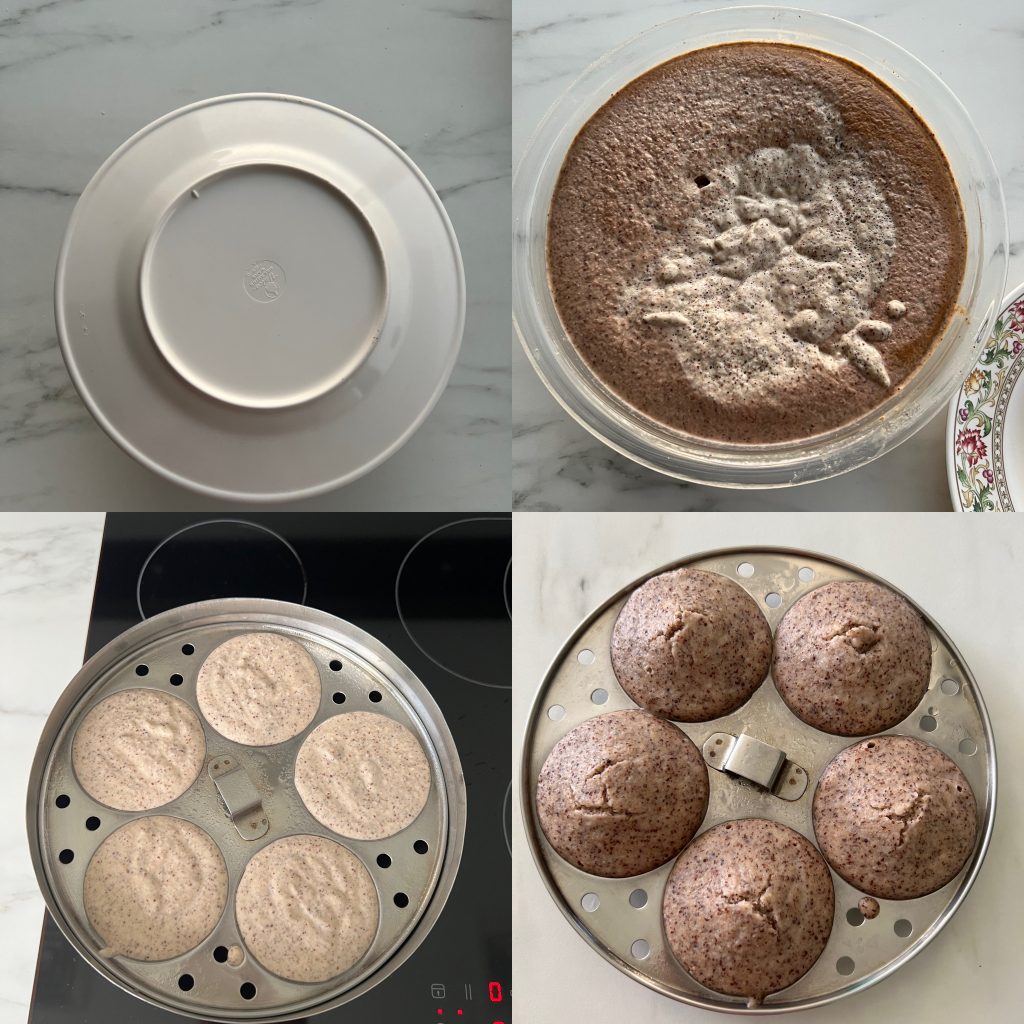 Let it to Ferment. That's it millet idli dosa batter ready!
Make idli or dosa, have it with your favorite chutney or sambar!
Some delicious Side dish options for Millet idli dosa,  Red Chili coconut Chutney, Thengai Pottukadalai chutney(Hotel style Coconut Chutney), Coconut Tomato Chutney, coriander coconut chutney, Ketti Chutney,Peanut Coconut Chuntey
Do try this healthy South Indian Breakfast Recipe and let me know your Feedback!!
Hava a Good Day!!!