Best Bhogi festival recipes, How to celebrate Bhogi Pandigai at Home, #pongalfestival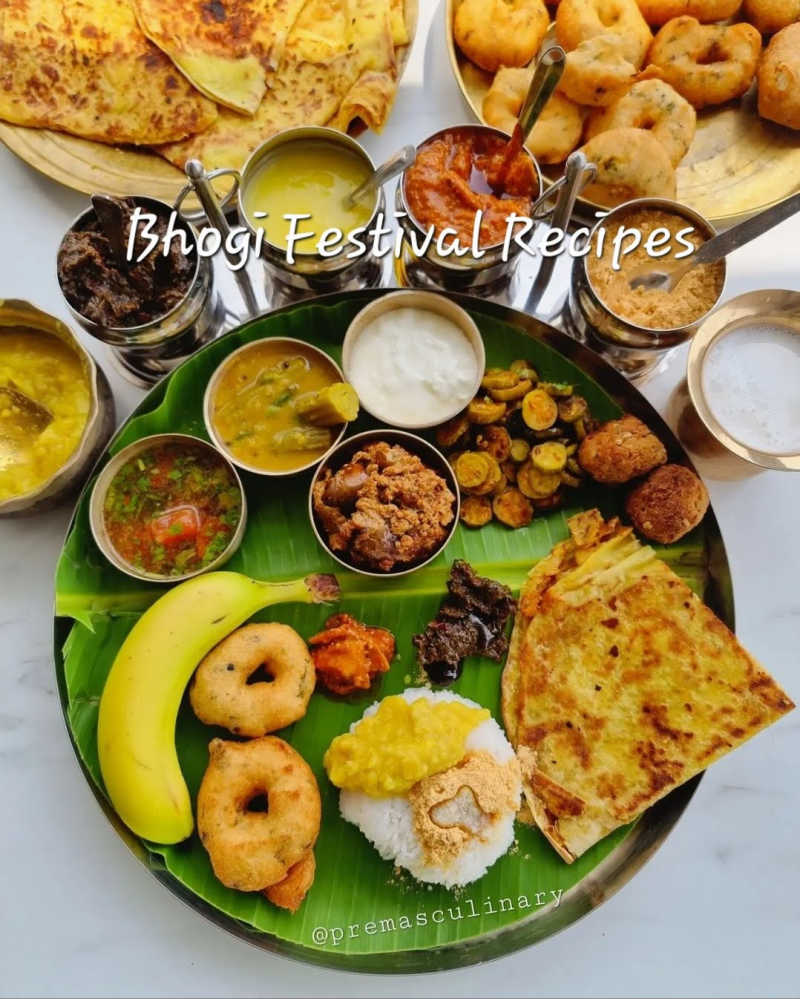 Top 5 Best Bhogi Pongal Festival Recipes, Bhogi Lunch Combo that you must try on the day of Bhogi Pandigai. Also How to Celebrate Bhogi Pandigai. Do's and Don't on that day of Bhogi and Pongal Pandigai Preparations, Everything Shared for Beginners. 4 days of the Pongal Festival start with Bhogi and it is the 14th of January(tomorrow). Today I am going to share how we celebrate Bhogi every year in our Home also Bhogi festival recipe collections do check the Pongal Preparation and Home Cleaning Video on Prema's Culinary YOUTUBE
Hope you guys are getting ready for Pongal Festival. Residing in Dubai and celebrating Pongal is a different experience. Being a Thanjavur Ponnu miss lot of fun during the festival. Each day is a big celebration. Even though I miss my hometown, the celebration will be there where ever we reside and I never miss celebrating occasions & culture. Before I Begin May this auspicious festival bring you
Overflowing happiness, joy, and prosperity
Wishing you a blessed and Happy Pongal!
What is Bhogi?
Bhogi is the first day of the four-day Pongal Festival (பொங்கல் திருவிழா) Makar Sankranti. It is celebrated on the last day of the Tamil month Margazhi and the beginning of the month Thai. During this day we clean the house and discard the old and unwanted items, and fire them. But actually, the meaning of Bhogi is to get rid of out bad thoughts from our minds and bring positivity. Along with Spring Cleaning the House, we need to clear our minds too. That is the main thing we need to do on the day of Bhogi.
How to celebrate Bhogi:
On this Bhogi day kula Devaivam Vazhipadu(family God) is a must, also for Pillaiyar Valipadu that's why we make Paruppu Puranam Bholi on this day. Along with Bholi, some people make Vadai too. If it falls on weekends definitely an elaborate meal with vadai payasam. This is how we celebrate Bhogi. Let's see the Bhogi Recipe Collections.
What to Prepare for the Bhogi?
Usually, People clean the house, they use to paint the house just a week before Pongal. Also, they deep clean the house completely and make it ready for the Pandigai. I am just sharing the preparation for Bhogi and what I do. A week before I start cleaning the house. First, I start with the kitchen because that takes more time. Before I restock the groceries and wash all bottles and then restock them. Once the kitchen is over and clean the rooms collect the unwanted clothes are. I will donate the clothes to the needy. Then the whole house cleaning, we clean including the car too. Before Pongal, the whole house should be cleaned well. As usual, like other festivals cleaning the pooja room and decorating it nicely by putting kolam, manjal kungumam for God Photos and washing the Pooja Items, and keeping ready for Pooja. These are the Preparation that I use to do a day or week before Pongal.
Bhogi Festival Recipe Collections:
The main Item of Bhogi Festival is Paruppu Puranam Bholi. We can make it in Wheat flour or Maida. You can check the detailed video of Paruppu Puranam Bholi recipe using whole flour in Tamil Below.
Whole Wheat Flour Bholi Recipe(POLI):
other than Bholi we make a regular Pandigai menu like Vadai payasam without onion and garlic. Some Bhogi Pandigai Lunch recipe menus are below.
Tamil Style Masal Vadai Recipe, Kadalai Paruppu Vadai made with a Secret Ingredient Pattani Paruppu (yellow split peas). How to make a Perfect masal vada without fail, A Fool Proof…
Hope you like this Bhogi Pongal recipe. Do stay tuned to Prema's Culinary for more interesting Thai Pongal Festival Recipes, if you have any doubts about this recipe or If you want any specific recipes you can email me at cpremas79@gmail.com.
Do Follow me on Instagram for more Recent updates and every cooking recipe video share your thoughts with me, Also tag our page on Instagram @premasculinary with hashtag it on #premasculinary
Thanks & Have a Good Day! 😉Enjoy Cooking and Mindful Eating!