Milagai Bajji Recipe, Stuffed Chilli(Mirchi) Bajji | evening tea time snacks
South Indian Famous Tea time Snack 🌶️Milagai Bajji made with Homemade Bajji Bonda Mix. How to make Stuffed Chilli bajji with cheese without any color powder. Why wait for the Weather demands lets make some molaga bajji. As it's stuffed with cheese no harm to tummy and ❤️
To satisfy your bajji cravings try this homemade bajji, also if you are trying to avoid outside foods and snack this would the best option. So try this quick evening snack combo molagai bajji recipe.
More Evening Snack Recipes like Paruppu Vadai, Gobi Pakora, Cashew pakoda, etc.
What is Milagai Bajji?
Bajji is one of the famous South Indian snacks that can be prepared in no time when we have some unexpected guests. The bajji batter is made of besan, rice flour, chili powder, and a few Indian spice powder. The bajji mix is mixed with water and then deep-fried till crisp. Bajjis are served hot usually with some chutney or tomato ketchup. The bajji can be called by different names all over south india Menasinakayi Bajji recipe in Kannada, Mirapakaya Bajji in Telugu, Molagai bajji in Tamil.
Homemade Bajji Bonda mix recipe:
Ingredients required to make Milagai Bajji:
1.5 cup gram flour(kadalai maavu/Besan)
¼ cup rice flour
1.5 tbsp Kashmiri chili powder
¼ tsp turmeric powder
Hing
1 tsp fennel powder
¼ tsp baking soda
1 tsp salt
To make Bajji:
you can use bajji milagai variety or anything you get. For 10 bajjis i used 1/2 cup of the bajji mix.
How to make Molaga Bajji: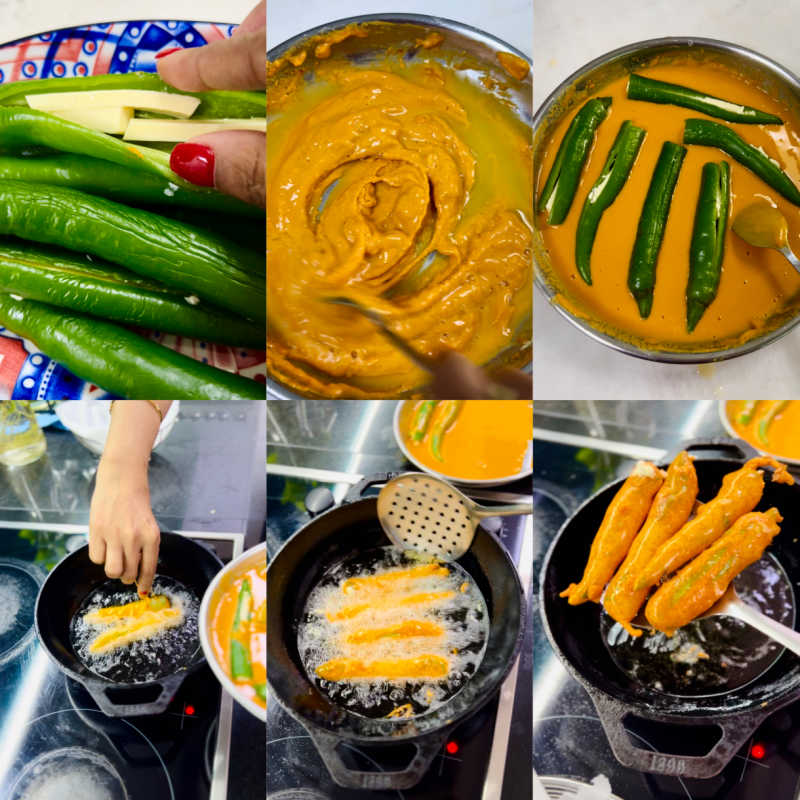 Add everything into a Seaver, serve it, and transfer it to a storage container. Use the mix whenever required.
Just mix it with water and make a semi-thick paste, dip milagai, and deep fry!
Tips:
Adding the right amount of water is important, add water gradually to form a thick batter( I used around ¾ cup of water for 1 cup of mix).
Always fry in medium heat not high or low. Adding rice flour keeps the bajji crispy for a long don't skip
No special side dish is required to try this delicious masala vada just tea is more than enough. Check here the How to Make Chai(TEA) Recipe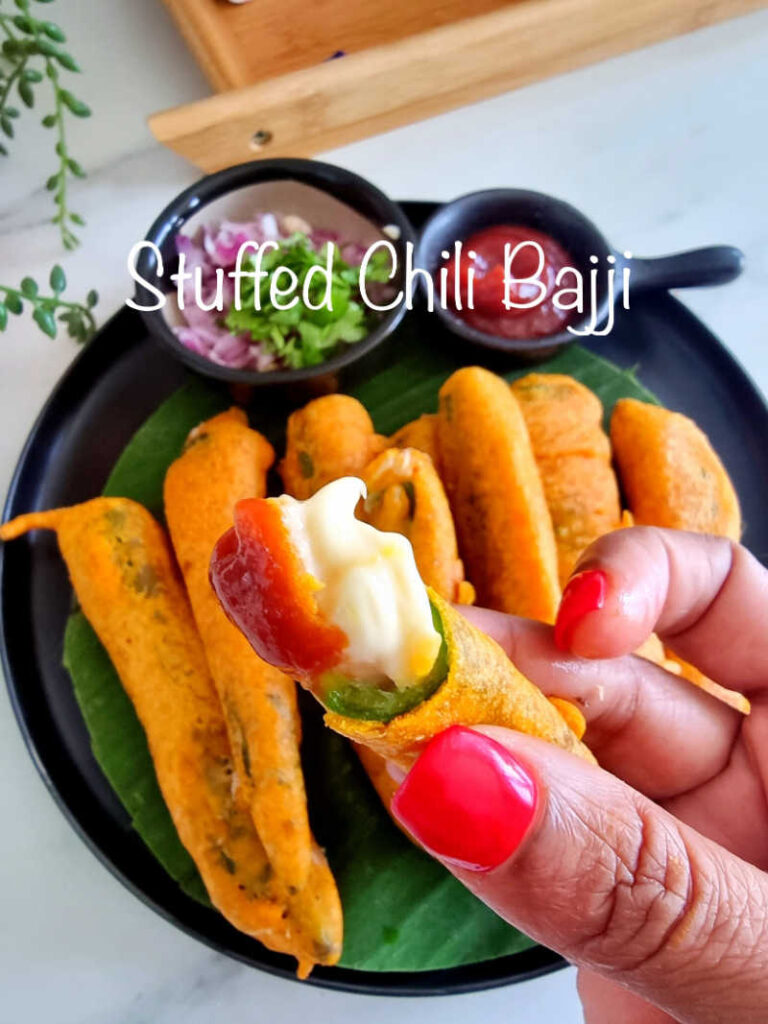 Hope you like this Mirchi Bajji recipe, do try this recipe. Do stay tuned to Prema's Culinary for more interesting Tea Time Snacks Recipes, if you have any doubts about this recipe or If you want any specific recipes you can email me at cpremas79@gmail.com.
Do Follow me on Instagram for more Recent updates and every cooking recipe video share your thoughts with me, Also tag our page on Instagram @premasculinary with hashtag it on #premasculinary
Thanks & Have a Good Day! 😉Enjoy Cooking and Mindful Eating!