Kandarappam Appam Recipe, How to make Instant Kandarappam using Karupatti, Thaipusam Recipes
Kandarappam Recipe, How to make Soft Kandhar Appam using Karupatti, Thaipusam Prasadham Recipes. Tamil Nadu Famous Traditional Sweet Kandarappam made with Raw rice, Urad dal, chana dal, and cardamom flavor. This Kandarappam is offered to the God Murugan During the Thai Poosam Festival, That's the name Kandhar(Murugan) + Appam is Kandhar Appam. During Thai Poosam people use to make many sweets like Panchamirtham, Thiruppagam, Nei Appam, and Kadarappam is on main sweet. It is originated in Chettinad but famous all over Tamil Nadu.
This Recipe is a Traditional Method of Preparation of Kandarappam made with Karuppatti not Jaggery, No baking Soda, no need for Fermentation, Instant Kandarappam recipe.
More Appam Recipes, Ragi Appam Recipe, Oats Uthappam Recipe, Chinna Vengaya Uthappam Recipe, Idiyappam Recipes, Unni Appam Recipe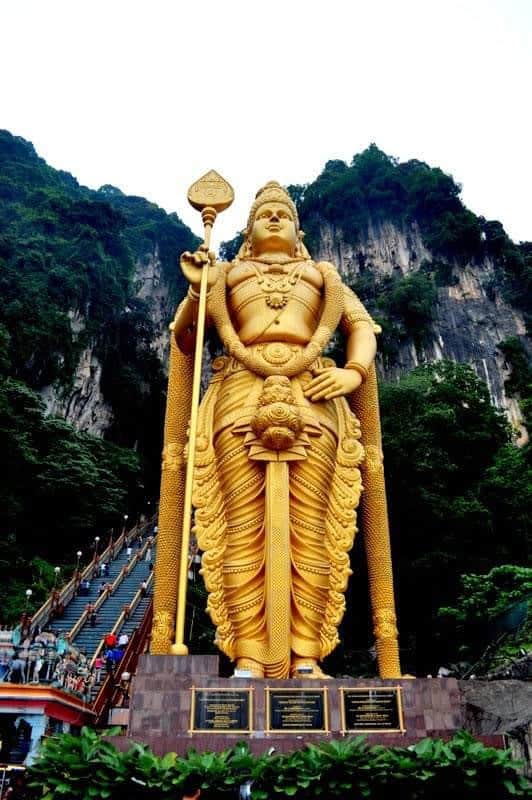 Happy Thaipusam Everyone🙏🙏🙏 Today Thaipoosam is one of the auspicious days in Tamil Month Thai. Thaipusam celebration is very grandly held in Singapore and Malaysia especially Kavadi, 2 eyes are not enough to see the beauty of the temple Batu cave in Malaysia. I stayed 12 yrs in Singapore and 2 yrs in Malaysia. Both the palaces Thaipusam is very famous. It was a sweet memory on this day!
On Thai Pusam abishagam is very famous in Temples and at homes, we prepare appam or payasam. Today i made Kandarappam for neivedyam. Manged to Shot video today, Below is the Kandarappam Video Recipe.
Kandarappam Video Recipe,
Chettinad Sweet Kandarappam Ingredients Ratio,
1 cup Raw rice
1/4 cup Urad dal
1 tbsp chana dal
3/4 cup of jaggery/Karupatti
3 cardamom
1/2 cup grated coconut
a pinch salt
How to Prepare Kandha Appam/Kandarappam without Soda,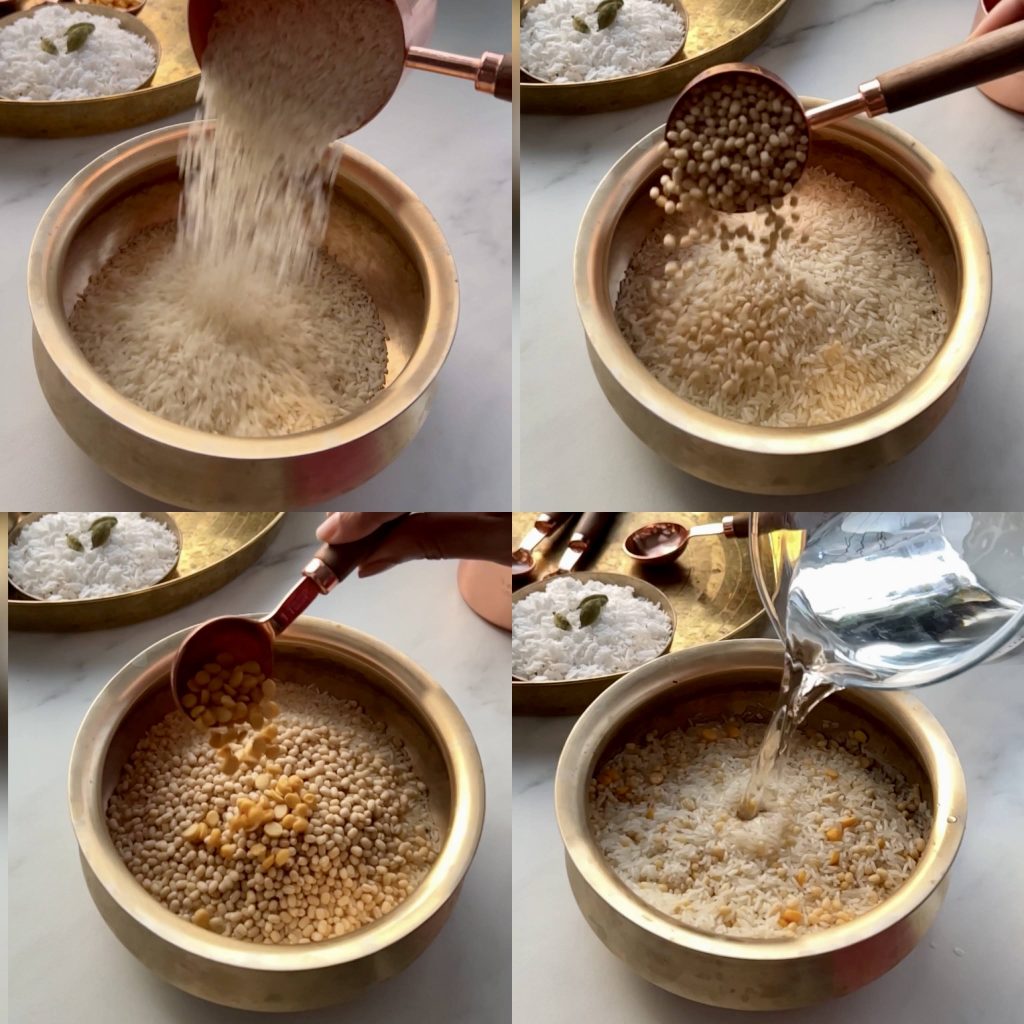 Measure and take 1 cup rice, 1/4 cup Urad dal, 1 tbsp Chana Dal, rinse well with water. Add Enough water Soak it for 1 to 2 hours.
After 2 hours, drain the water add it to the mixie jar, grind it to a fine paste with 1 or 2 tbsp water. Don't add more water it will become more water once we added the jaggery.
To that Batter add 3/4 cup of karupatti or powdered jaggery, 3 cardamoms, a pinch of salt grind it to a smooth paste without adding water. Adding salt to enhance the taste.
Transfer the Batter to the bowl. keep ready to make an appam.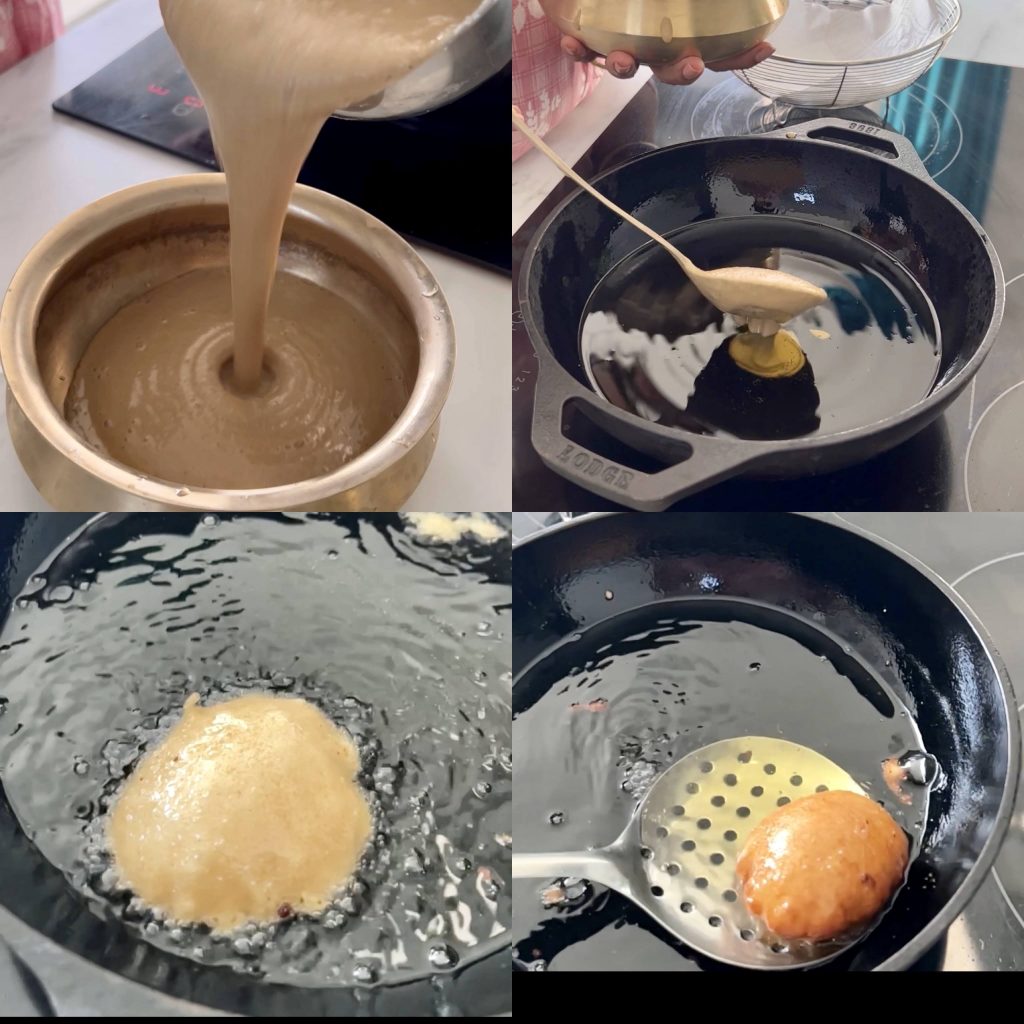 Mix the batter well. Heat the oil in low to medium flame. Add a small ladle full of batter to the hot oil, don't flip it immediately wait for a few mins.
It will rise up to the top then slowly flip the other side and fry it.
Flip both sides one you the golden brown clour remove from oil.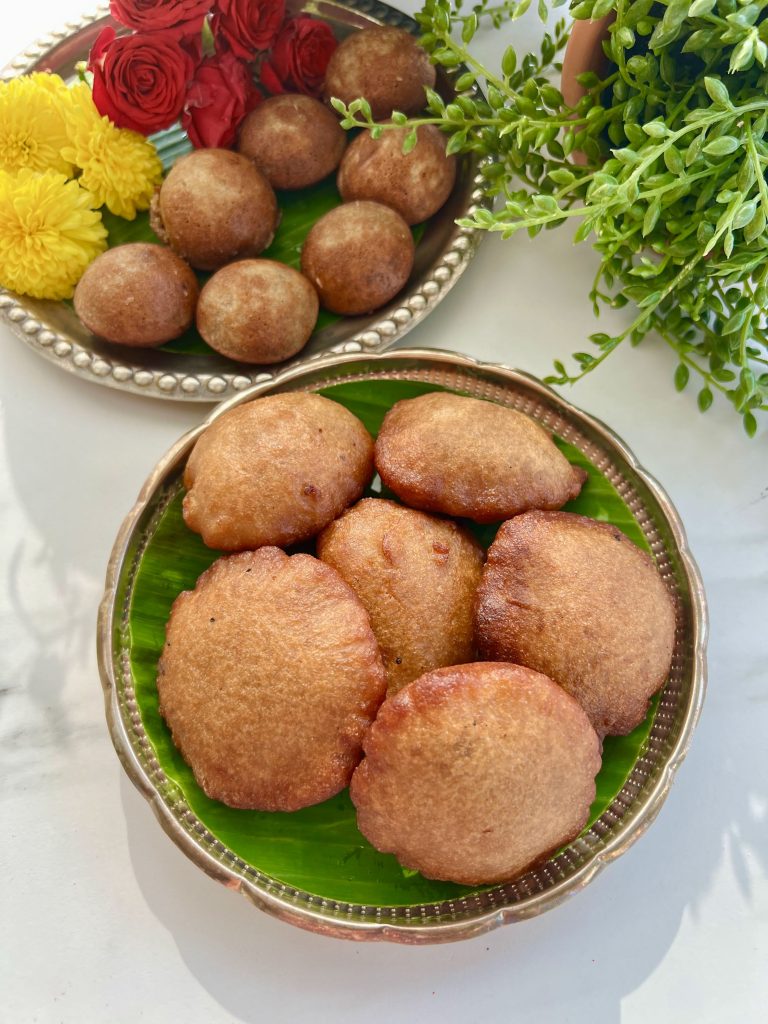 Kandarappam is ready for Neivedyam.
How to make Kandarappam in Appe Pan(Paniyaram Pan),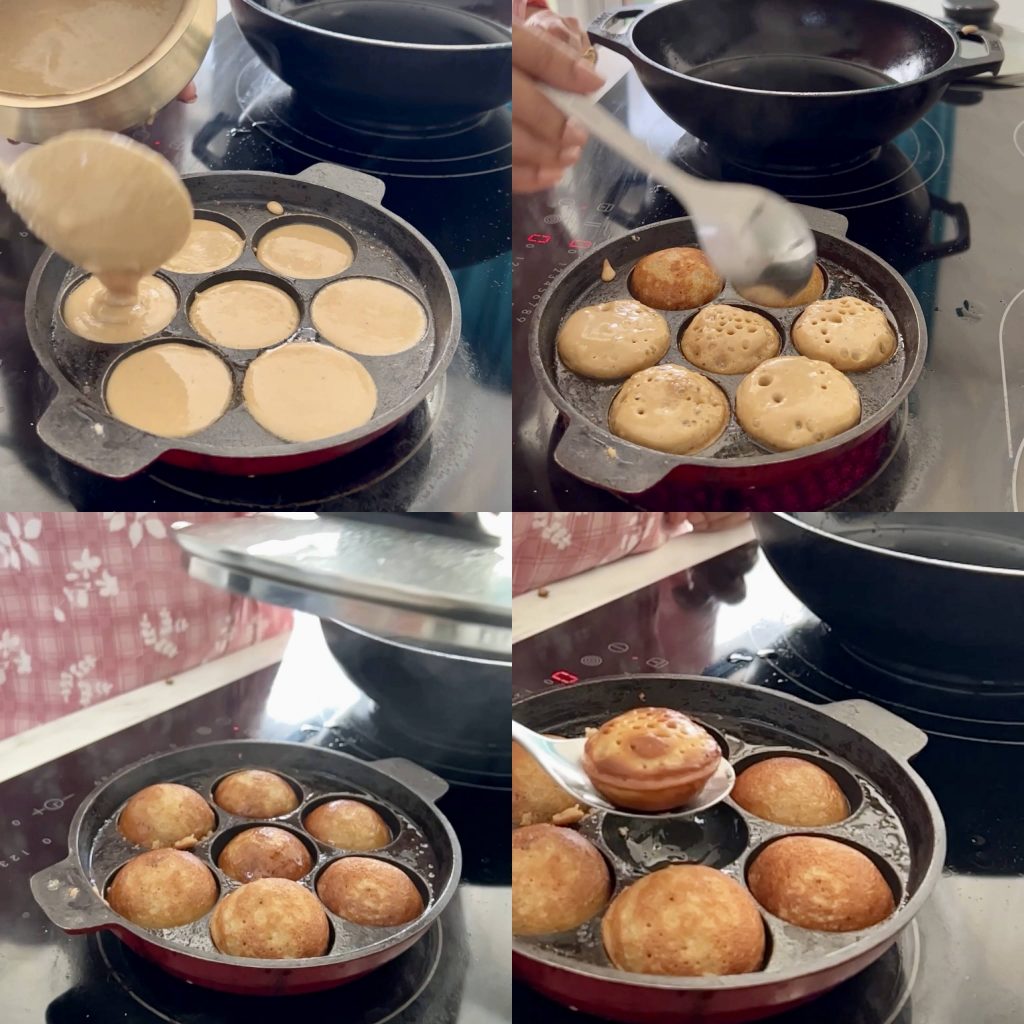 If you want to make Kandarappam with less oil, you can make in Paniyaram Pan, Heat the pan and add a tbsp of kandarappam batter in each pit, add a tsp of oil cover and cook it. Once the edges turn golden flip the other side cover and cook again. After Few mins Remove from the Pan. That's it Healthy Kandarappam is Ready to serve!
More Paniyaram recipes like Oats Rava Kuzhipaniyaram recipe, Paal Paniyaram Recipe, Ragi Kuzhi Paniyaram Recipe
Do try these Recipes and Let me know your feedback!!
Have a Good Day!!!
KandarappamRecipe #KandharAppam #karupattirecipes
vetrivelmuruganukkuarogara #thaipoosam #thaipusam