Murungai Keerai Sambar, How to make Drumstick leaves Paruppu Kolambu without Tamarind
Murungai Keerai Sambar without Tamarind. Simple Sambar recipe made with Drumstick leaves, Homemade Sambar Powder. Moringa Leaves Sambar is exactly a Tamil-style sambar, not a north Indian dal variety. But it goes well with Roti, chapatis too. A healthy, easy, and delicious drumstick leaves sambar, moringa leaves dal, murungai keerai sambar, a perfect side dish for rice, idli, dosa and it is healthy sambar varieties. Learn how to make this delicious murungai keerai sambar with step-wise pictures.
My Groceries Shopping is incomplete without Murunga leaves or murungai kai🤦‍♀️ Both are my favorite. I will add murungai keerai almost in Everything, like Murungai keerai Soup/rasam, i make kootu in the combination of Vazhaipoo or Vazhaithandu  Vaizhaipoo Murungai Keerai Kootu, Dal based Adai called Murungai Keerai Adai, vada with  Murungai Keerai Vadai, Simple Drumstick leaves Stir fry called Murungai Keerai Poriyal, Millet adai called ragi adai with Murungai Keerai. These are some of the Drumstick leaves recipes available on the blog.
If you browse on my YouTube Channel I have shared the moringa leaves powder recipe for weight loss. Fact that Murungai leaves has lots of health benefits, more vitamin C than oranges, ten times more vitamin A than carrots, 17 times more calcium than milk, nine times more protein than yogurt, 15 times more potassium than bananas, and 25 times more iron than spinach. it is good to take every day in some form or at least weekly once.
What is Murungai Keerai Sambar?
Murungai keerai is the Tamil Name of the Spinach Drumstick leaves. The South Indian Sambar(dal-based gravy) is made with fresh drumstick leaves with lots of Shallots, Homemade Sambar powder is called Murungai keerai Sambar. Usually, we don't add Tamarind for any keerai or Spinach. So this Murungai keerai Sambar is made without Tamarind.
Before Going to make Sambar Shall we see, How to Choose Murungai Keerai, How to Clean and how to Store???
How to Choose Murungai Keerai?
Mostly murungai keerai is very tender leaves. Sometimes it tastes very bitter. always choose the leaves with light green or a little darker. The keerai is darker and these leaves are slightly bitter. These leaves we can use for making powder but for sambar choose tender leaves.
How to Clean and Store Murungai Leaves?
Cleaning Murungai keerai is not as tough as we think. It is very easy to clean the leaves if you remove the leaves from the backward direction. Like Hole the top one leaf on your finger and then pull the other leaves backward. It is a very easy and fast method. This is how I clean the Murungai keerai.
You can clean it whenever you find time like while watching tv, etc…Wrap them in a newspaper or tissue paper and keep them in the fridge. It will be fresh for a week. Wash well and drain it before using it. Don't worry if a small stem is left in keerai, while washing all the small stems will come out.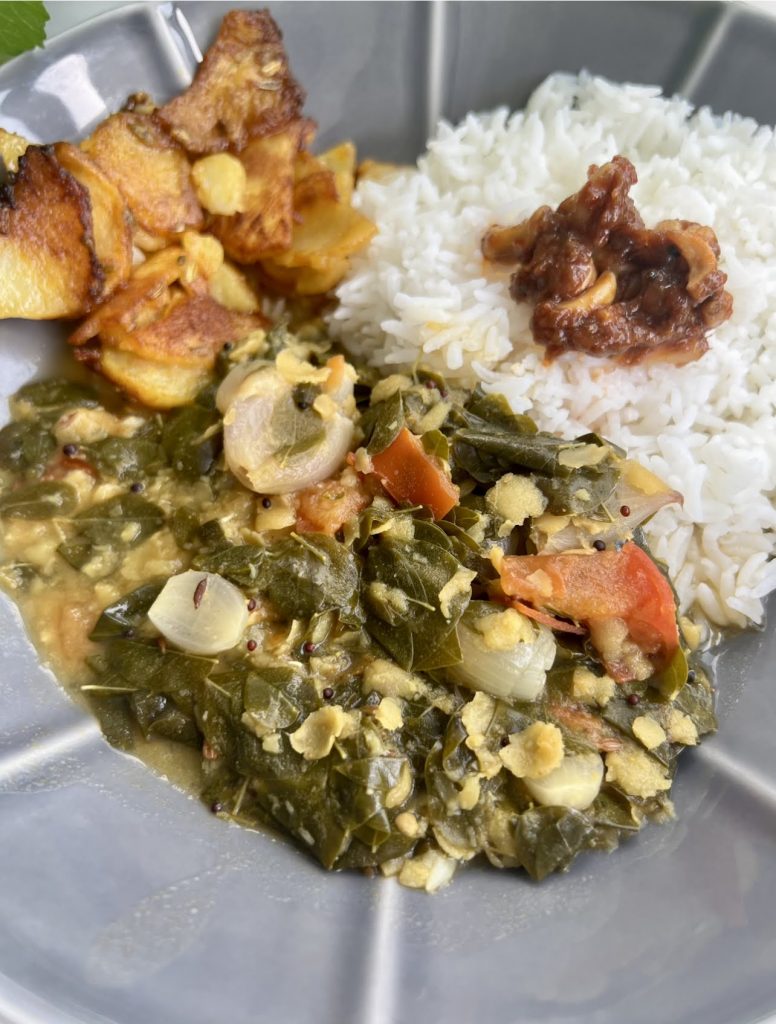 Step by Step Murungai Keerai(Drumstick leaves) Sambar/Kolambu recipe:
Take 1 cup toor dal, wash and pressure cook with 1/4 tsp turmeric powder, a few drops of oil. Pressure cook for 2 to 3 whistles. Once the pressure is released mash and keep aside.
Heat a kadai, add 1 tsp ghee or oil, add 1 tsp mustard seeds, 1/4 tsp fenugreek seeds, hing. Add shallots or 1 chopped onion saute well. Add 1 well riped tomato saute it together.
Add moringa leaves, 1 tsp salt, 1 tbsp sambar powder, saute for a few mins. Transfer the cooked keerai to the dal and add 1 cup water. Cover the Pressure cook just a whistle and then switch off. That's it keerai sambar is ready to serve!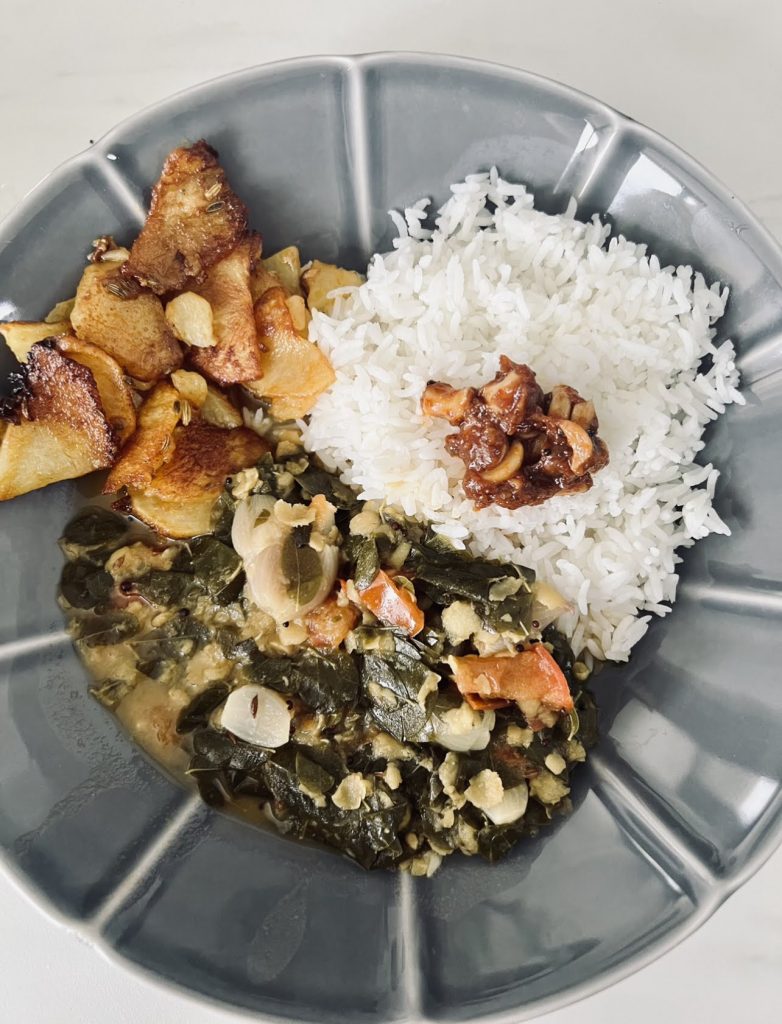 Murungai keerai sambar goes well with rice and potato roast.
More interesting Sambar recipes, Kerala Varuthu Aracha Sambar, Mysore Sambar, Capsicum Sambar, Turnip Sambar, Mullangi Arachuvitta Sambar, Chinna Vengaya Sambar
What is your Favorite Sambar Variety???
Have a good day Makkale!!