Dosa Waffles made with Homemade Dosa Batter. Waffle Dosa, EASY BREAKFAST | Snack Recipe | Fermented & Probiotic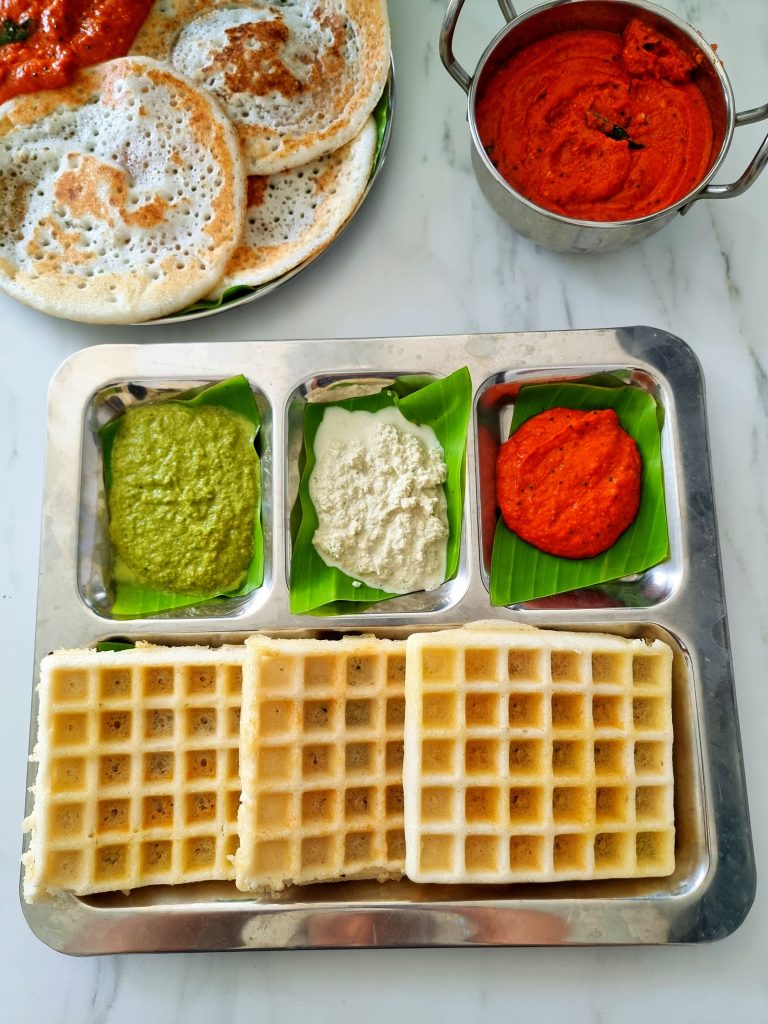 This easy-to-make and DELICIOUS DOSA WAFFLES recipe with the Homemade Dosa Batter. Learn to make the crispest, light, and tender waffles Dosa with maida, and these waffles are made with naturally Fermented & Probiotic dosa batter which is good for kids. Recently I have shared the Popsicle idli recipe I and Akshu made it was a super hit. Many tried and sent the pics. kids always love the different shapes and colors. If their lunch box is attractive then they finish it without any complaints. Agree? Instead of making the waffles with all-purpose flour try these dosa batter waffles, they are healthy too.
More Homemade Dosa recipes you can check, Gobi Masala Dosa(Cripsy Cauliflower masala dosa), Cheese Dosa for kids, Mysore Masala Dosa, Saravana Bhavan Kara Dosai, Paneer Dosa, Madurai Kari Dosa(vegetarian).
The recipe for this Dosa Waffles is very quick and easy, if you have dosa batter handy you can prepare these waffles dosas within 15 mins. The traditional style of Soft Dosa is made with a twist in the waffle maker making it very healthy. These waffles are crispy outside and soft inside, along with chutney or Sambar. It will melt in your mouth.
Dosa waffles are a really quick breakfast or snacks recipe, all you need good dosa batter and a waffle maker. I bought my waffles maker in Carrefour, it is a 3 in 1 The non-stick waffles maker, detachable plates allow you to make waffles, donuts, cupcakes, and cake pop to indulge your every craving.
I have shared How to grind idli batter in Ultra wet grinder, Idli batter in the Mixie method, and idli batter in the Grinder method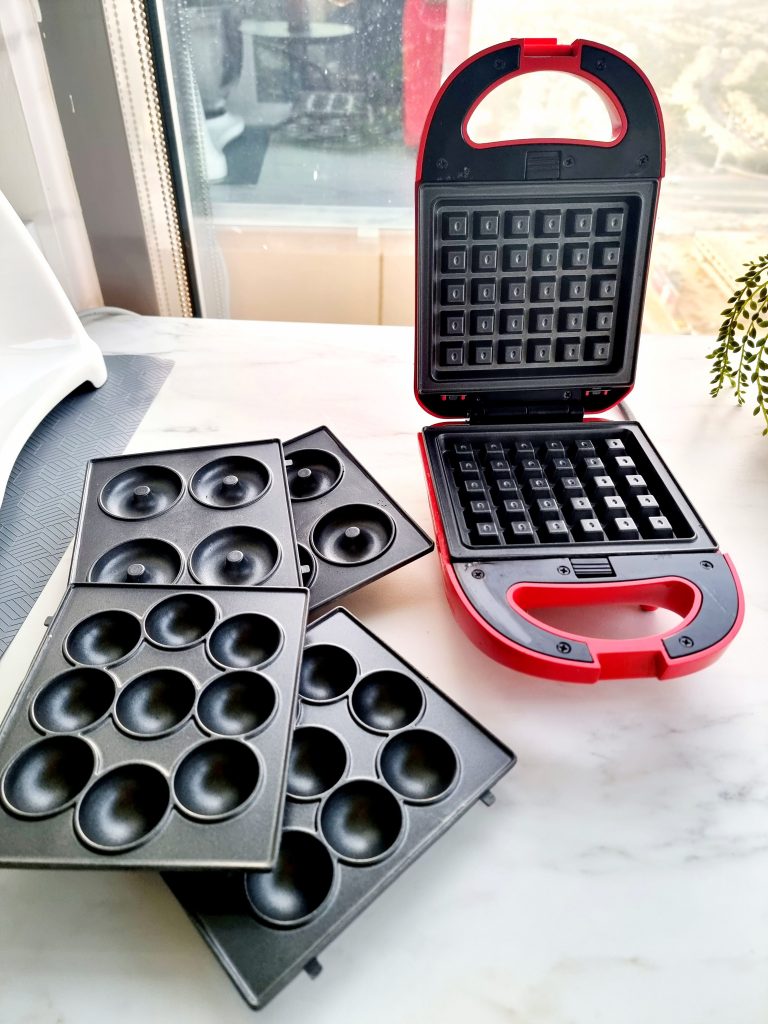 How to make Waffles Dosa(dosa waffles) using idli dosa batter:
Take 1 cup of idli rice(Par Boiled Rice/ Puzhungal arisi), 1/4 cup of raw rice(Pacharisi), 1/3 cup of urad dal, 1 tsp methi seeds into a big bowl. reserve the poha, no need to add now.
Rinse them well in the water, till the water is clear. Soak them in enough water for about 3 to 4 hours. After 4 hours, Soak 1 tbsp poha in water for 5 mins just before grinding. After 5mins, add soaked dal, rice into a mixie jar, soaked poha along with the water.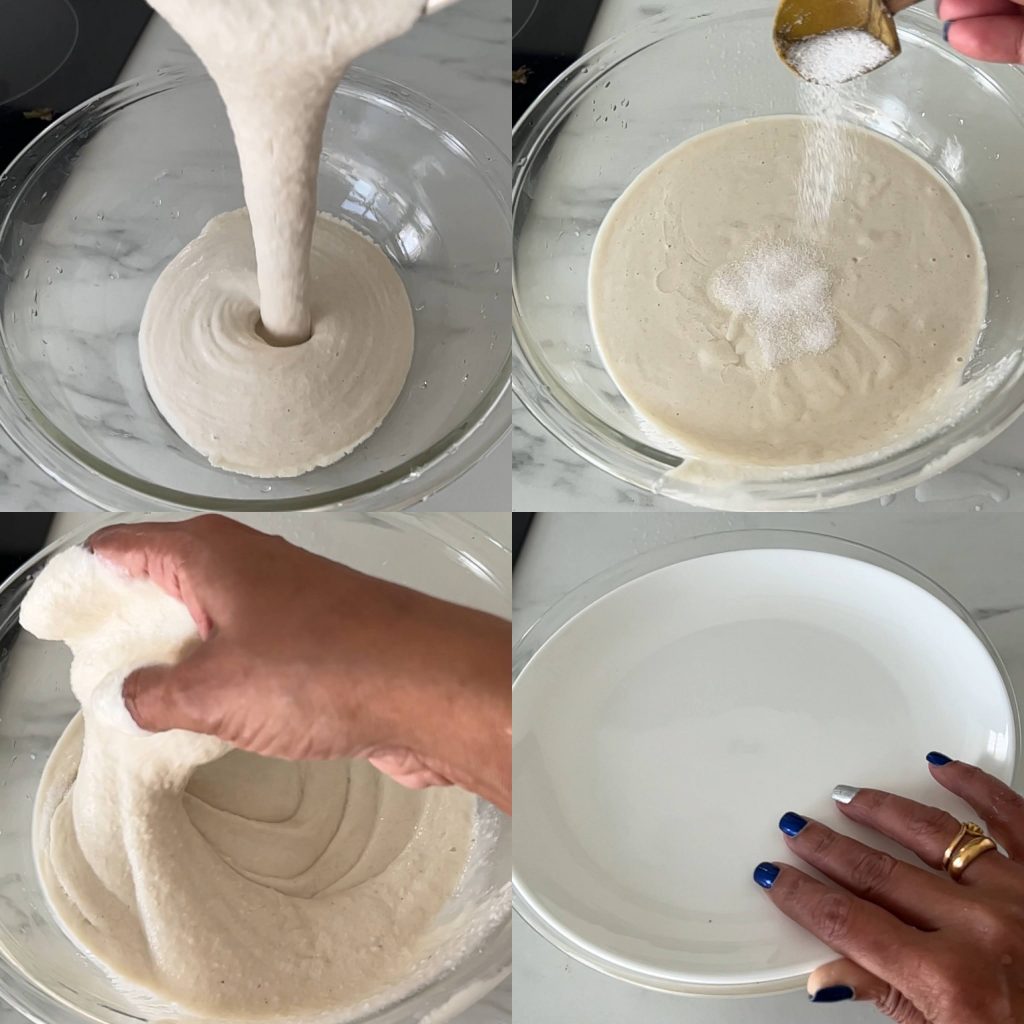 Grind it to a smooth paste by adding 1/2 cup of water(the water quantity I mentioned here is approximate, you may require more or less). Add less water so that the ingredients will grind smoothly. After grinding the batter, transfer it to a bowl or vessel. Add 1 tsp salt and mix well with your hands. Cover and keep it in a warm place for 8 hours or till it gets fermented.
Once fermented the dosa batter is ready to make waffles. If the batter is too thick, you can add little water to make it dosa batter consistency. heat the waffle maker, grease it and drop the dosa batter, spread it all over. Close and toast till it turns little crips on top(maybe 15 mins). That's it, dosa waffles ready is ready to serve.
You can pack these dosa waffles in a snacks box. It will stay fresh for hours.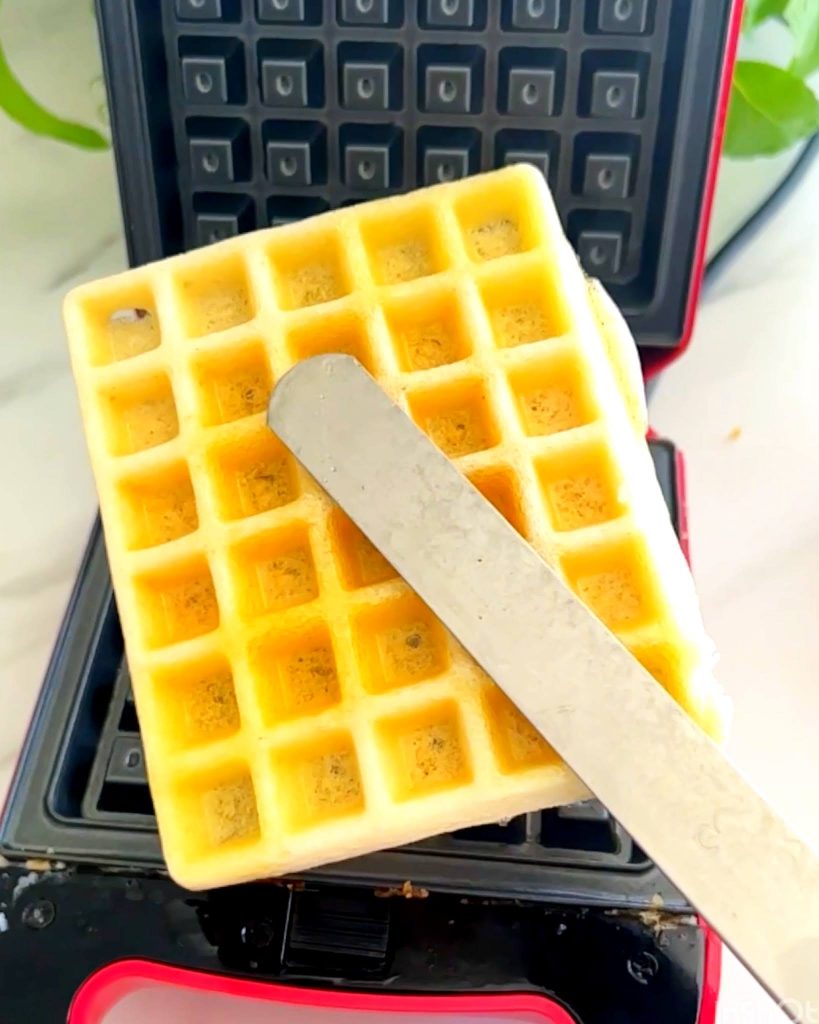 Look at this crispy and soft inside dosa waffles.
Serve waffles with Sambar, chutney
Do try this for your kid's snacks box and Enjoy!
Have a Good Day!