Oats Rava Kuzhi Paniyaram without rice flour & Spicy Kara Chutney(Indian Oats Recipes)
Oats Rava Paniyaram made with Instant Quaker Oats and Roasted Semolina(Rava), Very healthy weight loss breakfast Dinner or Snack Ideas. Oats Paniyaram is one easy and Healthy Paniyaram Recipe, that you can make in just 30 mins. This Paniyaram Batter needs no Fermentation, no rice flour, no Baking Soda, or Eno salt. It is made with just 2 main ingredients that are easily available in Your Pantry, Oats & Rava. Oats Recipes like Oats Ven Pongal and Oats Uthappam are so healthy breakfast ideas, that you can make it Quickly.
It's been a week that I grind idli batter. I was thinking about what to make for breakfast and the kid's snacks box. These oats Rava Paniyaram came to my mind. Because you don't need any complicated ingredients and soaking & processing, very simple and easy process. Just try once you love it.
What is Oats Kuzhi Paniyaram?
Spiced Instant Oats and Rava marinated in Buttermilk and then toasted in Paniyaram Pan.
Why Oats Rava Kuzhi Paniyaram for Breakfast, Dinner or Snack?
Oats are also more digestible. This means you absorb more nutrition from your food! Research has shown that a daily intake of healthy carbs like oats is connected with greater energy levels, improved mood, and weight loss. It helps to satisfy our hunger pangs.
More Healthy Low-calorie Breakfast recipes like Dhaliya Kichadi recipe, Kollu Idli recipe, Kanda Poha, Quinoa Idli without rice, Ragi Idli recipe, Black rice Dosai(Karuppu Kavani Arisi) Dosa these are some Low Carb South Indian Breakfast recipes.
Oats Rava Kuzhi Paniyaram Video Recipe:
Step By Step Instant Oats Rava Kuzhi Paniyaram Recipe:
Heat a pan with a tsp ghee, add 1 tsp mustard seeds, ½ tsp urad dal, let the mustard seeds splutter.
Add ¼ cup of finely chopped veggies of your choice and saute well.
Add ¼ cup of Oats(I used Instant Quaker Oats) and ¼ cup Semolina, ½ tsp salt, roast it for 2 mins, and then transfer it to a bowl.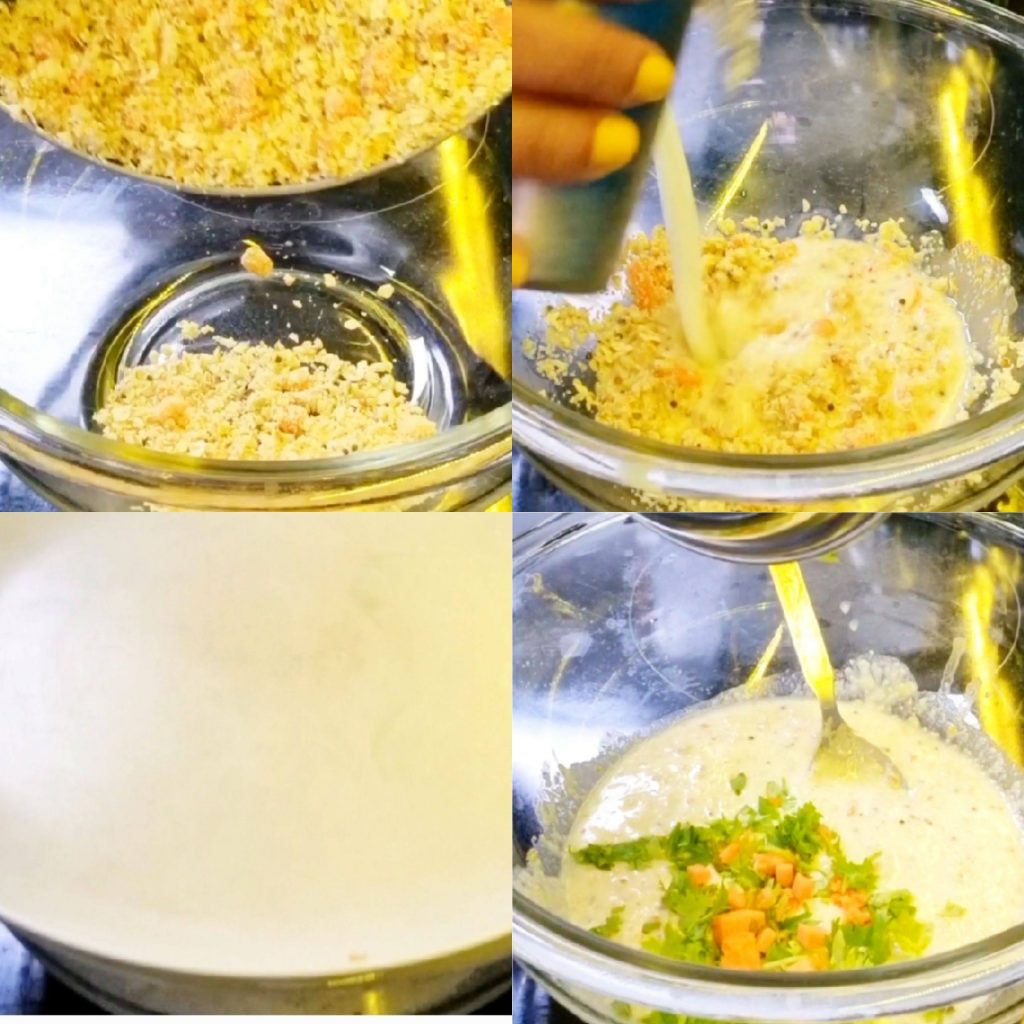 Add ½ cup of Sour Butter Milk(pulicha mor), cover, and rest it for 30 mins.
After 30mins the batter is ready to make Paniyaram, check the consistency of the batter, if it is too thick adjust with little water. The batter should be idli batter consistency.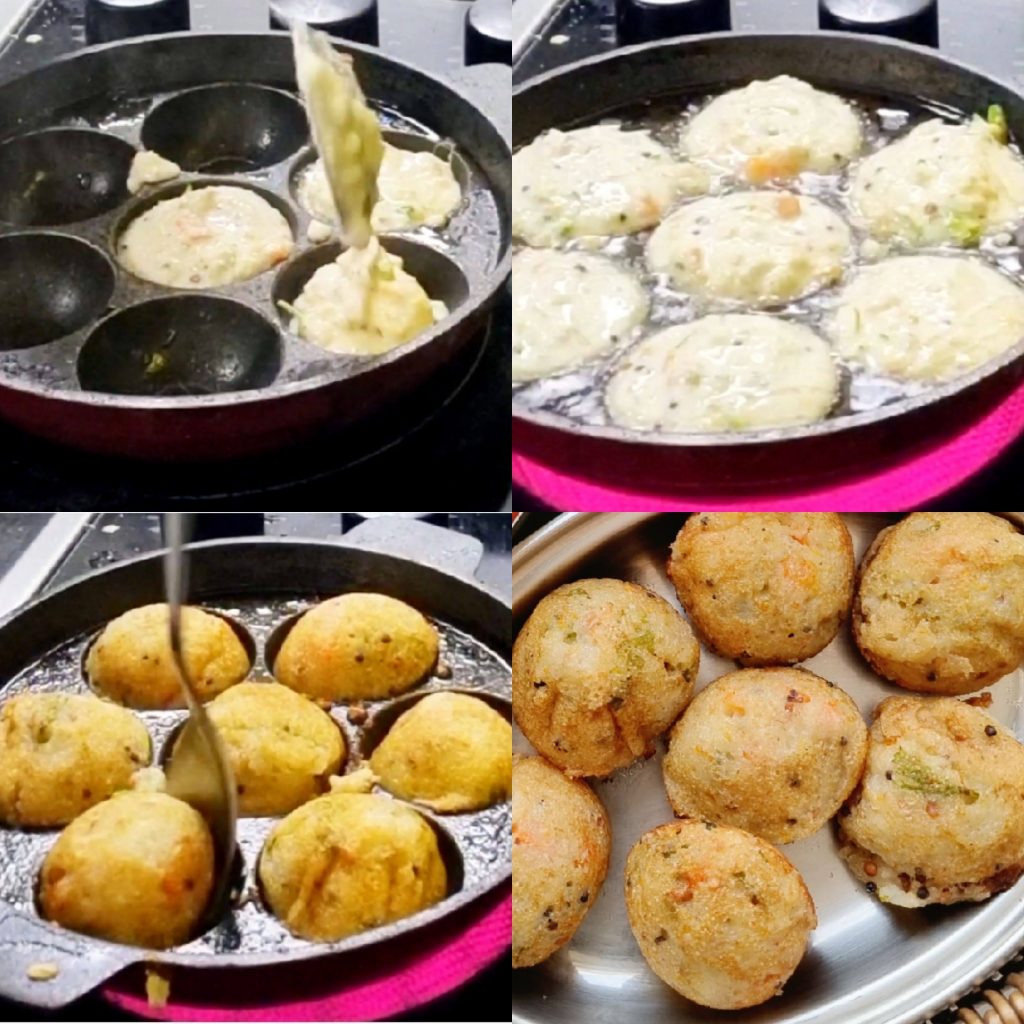 Heat the Appe pan, drop a spoon of batter on each pit, cover and cook it. Once the bottom becomes golden turn and cooks the other side. Oats Rava Kuzhipaniyaram is ready to Serve!
Few more interesting Paniyaram Recipes, Thengai Paal Paniyaram, Ragi Kuzhi Paniyaram Recipe, Unni appam, Sweet Kuzhipaniyaram, Kara Kuzhi paniyaram, suzhiyam recipe.
Have a Good dAy!!