Nei Appam Recipe, How to make Soft Ghee Appam(Thiru Karthigai Deepam Neivedyam Recipes)
Instant Nei Appam made with Pacharisi(raw rice), Riped Banana, cardamom Flavored. Simple and easy Thiru Karthigai Neivedyam Recipe, Tips and Tricks to make Soft and Fuffy Nei Appam. This is Instant Nei Appam, No need to Ferment the batter. We can make the Nei appam with Wheat flour or Pacharisi(raw rice). But for Neivedhyam we make appam with Pacharisi(Raw Rice). Pacharisi Idli which i shared recently during the Varalakshmi Vratam, made with raw rice that we can offer to god for all the occasions. Similarly We can Offer Nei Appam for all the occasions like Sri Krishna Jayanthi, Vinayagar Chathurthi, Karadaiyan nombu, Navratri, etc. Let's See How to make Nei Appam with Step By Step Procedure with Photos.
What is Nei Appam?
Nei Appam means NEI(ghee) + Appam(Pancakes) made with Rice Batter is called Nei Appam. There are various ways to make Nei Appam, Authentic Kerala Style Nei Appam is made with fermented batter, Some People Make Nei Appam with Wheat Flour. Healthy Version People Make with Ragi or Any Millets.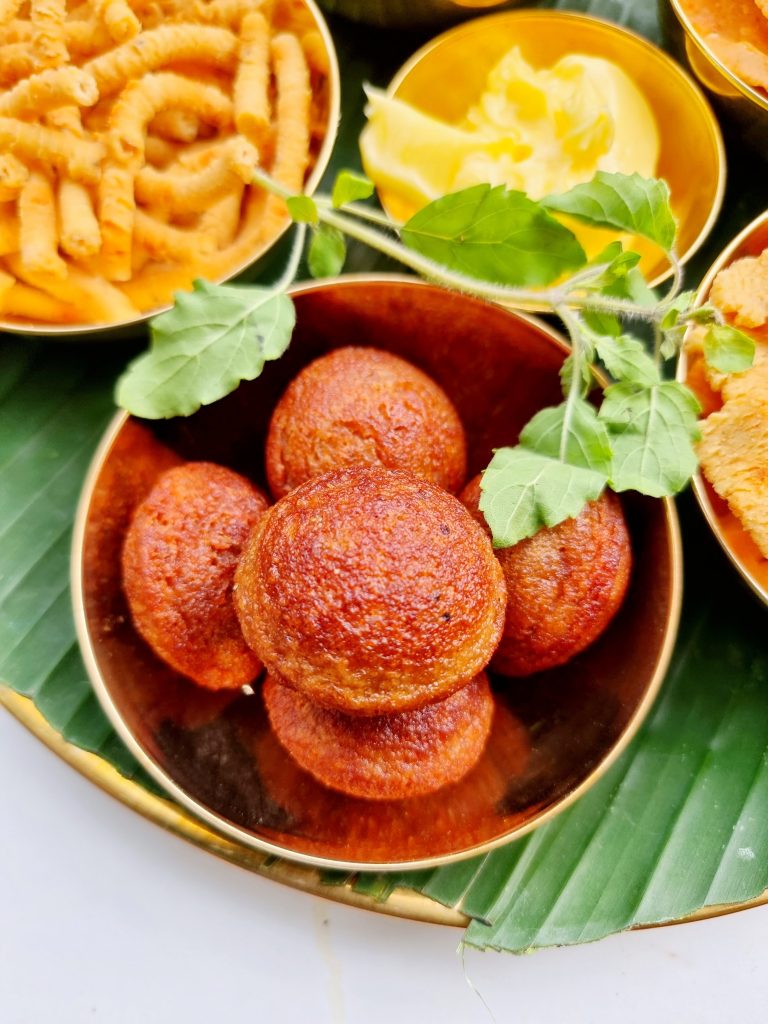 Step By Step Photo Instruction for Soft Nei Appam Recipe,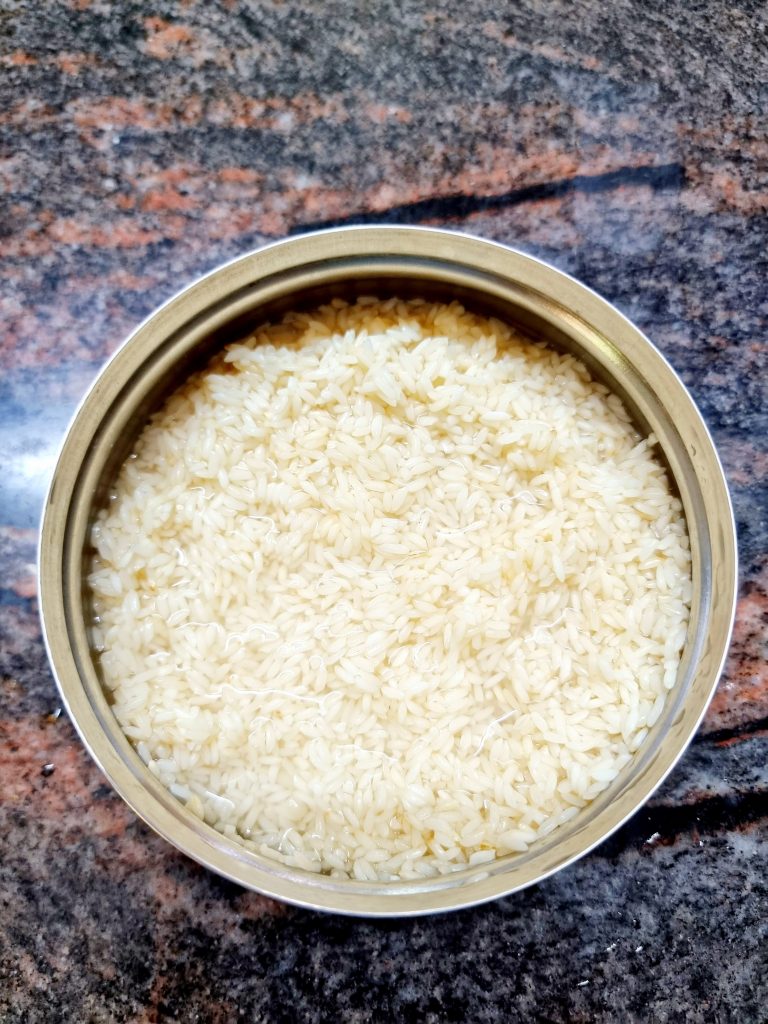 Take ½ cup of Pacharisi(raw rice), wash and soak it for 4 to 5 hours. 4 to 5 hours soaking time is necessary so that the nei appam will turn soft otherwise it will grind smoothly also.

After 5 hours drain the water, add it to a mixie jar, add 1 ripe banana. Adding Banana make the appam soft also gives nice flavor.
add 2 cardamoms, 3 tbsp grated coconut, 3 tbsp jaggery powder. Grind it to a Smooth fine paste with little water.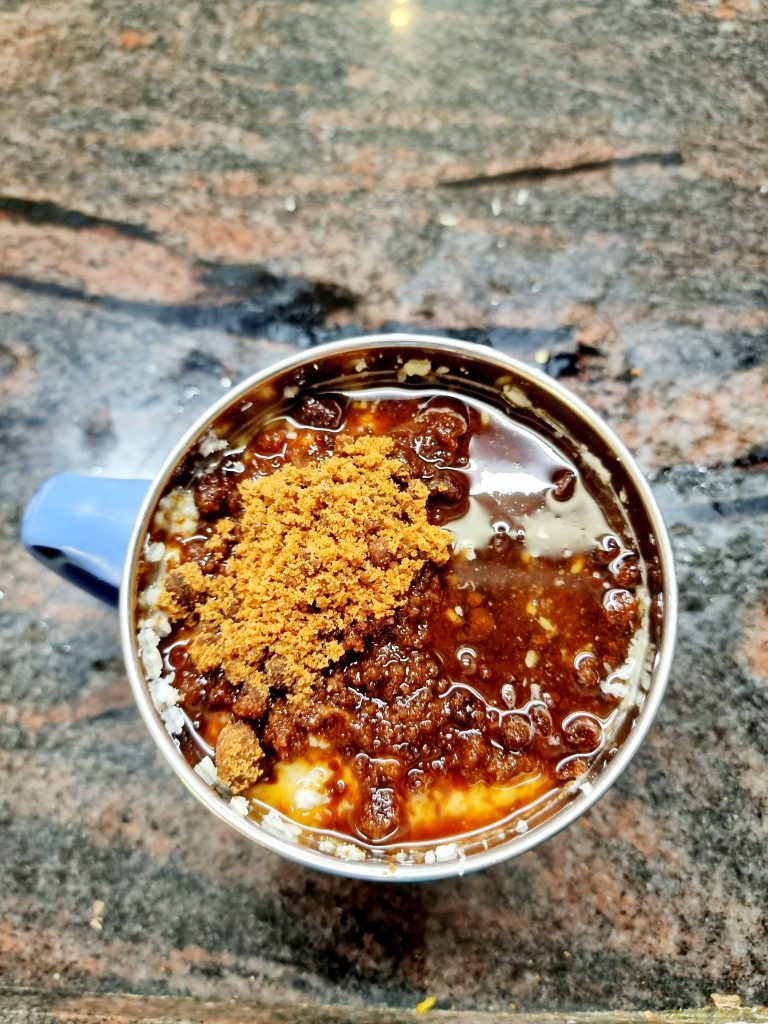 Dont add more water. The batter consistency Should be ldli batter.
Transfer the ground mixture to a bowl, add a pinch of baking soda mix well.
Heat the Paniyaram pan and drop ghee on each pit.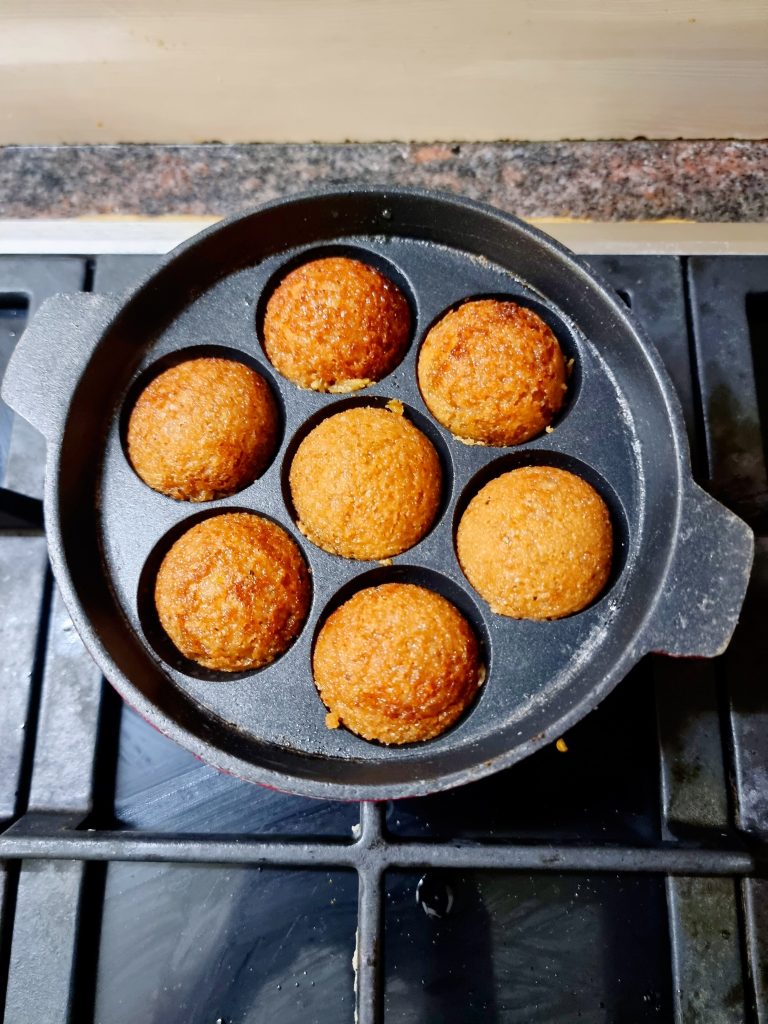 Drop the batter and fry till they turn golden, flip and fry the other side.
That's it! Instant Nei Appam is ready for Neivadyam!
🔥You can use Rice Flour, Ragi flour, or Whole Wheat Flour instead of Raw rice but give some resting time and then make it.
🔥You can skip the soda, ferment it overnight the next day you can make it, that is the traditional version.
Do try this recipe and let me know your feedback Thank You!