VazhaiPoo Paruppu Usili , Authentic Iyengar Style Easy Paruppu Usili, Banana blossom(flower) Recipes
VazhaiPoo Paruppu Usili recipe, Authentic Iyengar Style Easy Paruppu Usili under 20 mins. Banana Flower or Banana Blossom Paruppu Usili is a tasty and delicious side dish that goes well with Mor Kuzhambu or any Vatha Kuzhambu😍😍. Vazhai Poo Paruppu Usili is made with an equal quantity of Toor dal and chana dal and sautes with banana flowers. This post will help you to make a simple and healthy version of Pauppu Usili, if you are a beginner I have explained in detail with a step-by-step Procedure and video. How to make Paruppu Usili like a pro. How to Clean Banana Flower, More than 5 types of Paruppu Usili, Easy Banana Flower(Vazhaipoo) Recipes, Simple Mor Kuzhambu or Vatha Kuzhambu recipes all in this Post Keep Reading🙏🙏
What is Vazhaipoo Paruppu Usili?
Vazhaipoo is the Tamil Name of Banana Flower or Banana Blossom. Vazhaipoo Paruppu Usili is nothing but, protein-rich dal in the combination of Toor dal and chana dal is soaked, ground, and then steamed, crumbled, and then added to vegetables. This is something like healthy of Paruppu Usili since the vegetables are not fully cooked they steamed also Easy version of Paruppu Usili since we made it in OSOP Method.
A short Video of Making Vazhaipoo Payuppu Usili
Before Proceeding to the Recipe Pls Check
How to Clean Banana Flower Video:
Easy Banana Flower(Vazhaipoo) Recipes, #bananaflowerrecipes. Vazhaipoo Kola Urundai Kuzhambu is one traditional Vazhaipoo recipe very familiar in Tamil Homes. Vazhaipoo recipes like Vazhaipoo Kootu, Vazhaipoo Vadai, Vazhaipoo Kola Urundai, Vazhaipoo Pakoda Kuzhambu
Step By Step Vazhaipoo Paruppu Usili,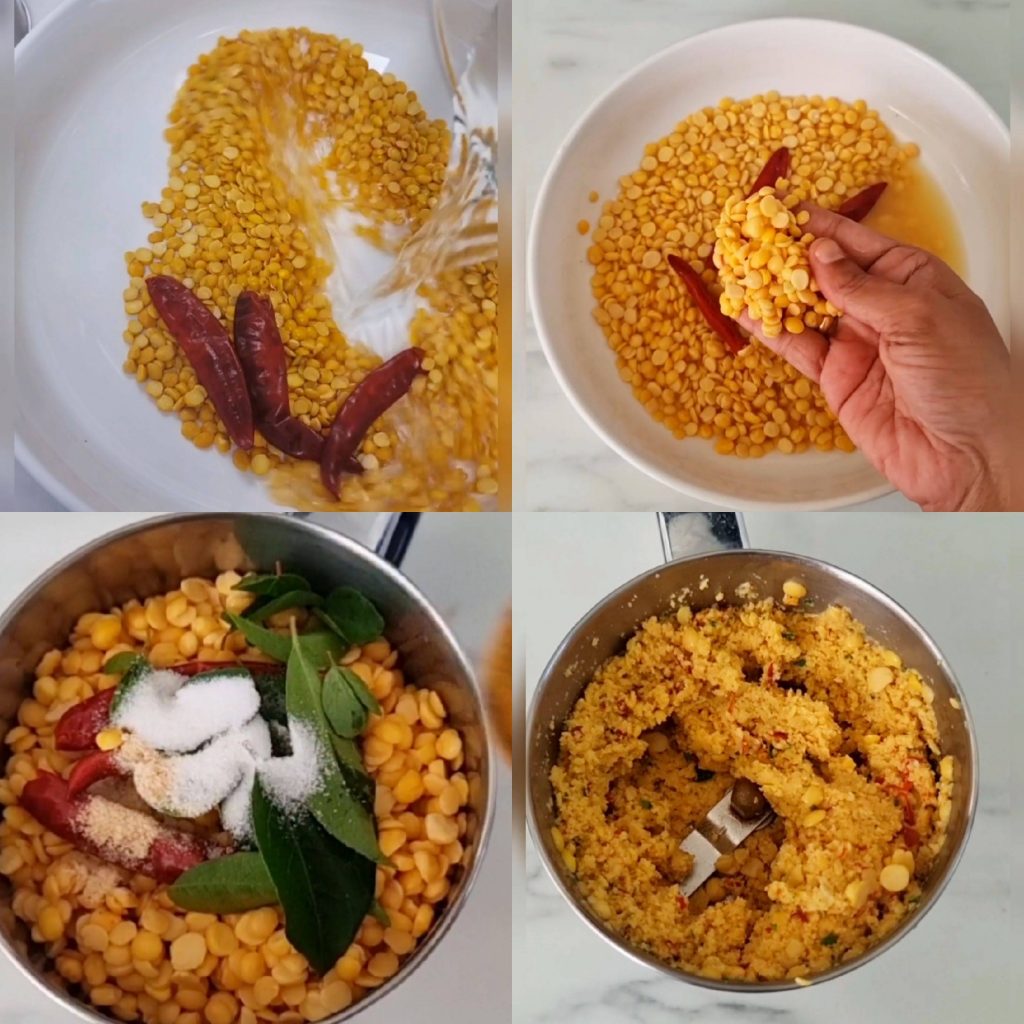 Soak the ⅓ cup of chana dal & ⅓ cup of Toor dal at least for 1-hour min, not less than that and also drain the water completely and then grind it without water, along with 2 dried red chiles, curry leaves, and ¼ tsp salt, coarsely not a fine paste. Spread the ground paste on a plate.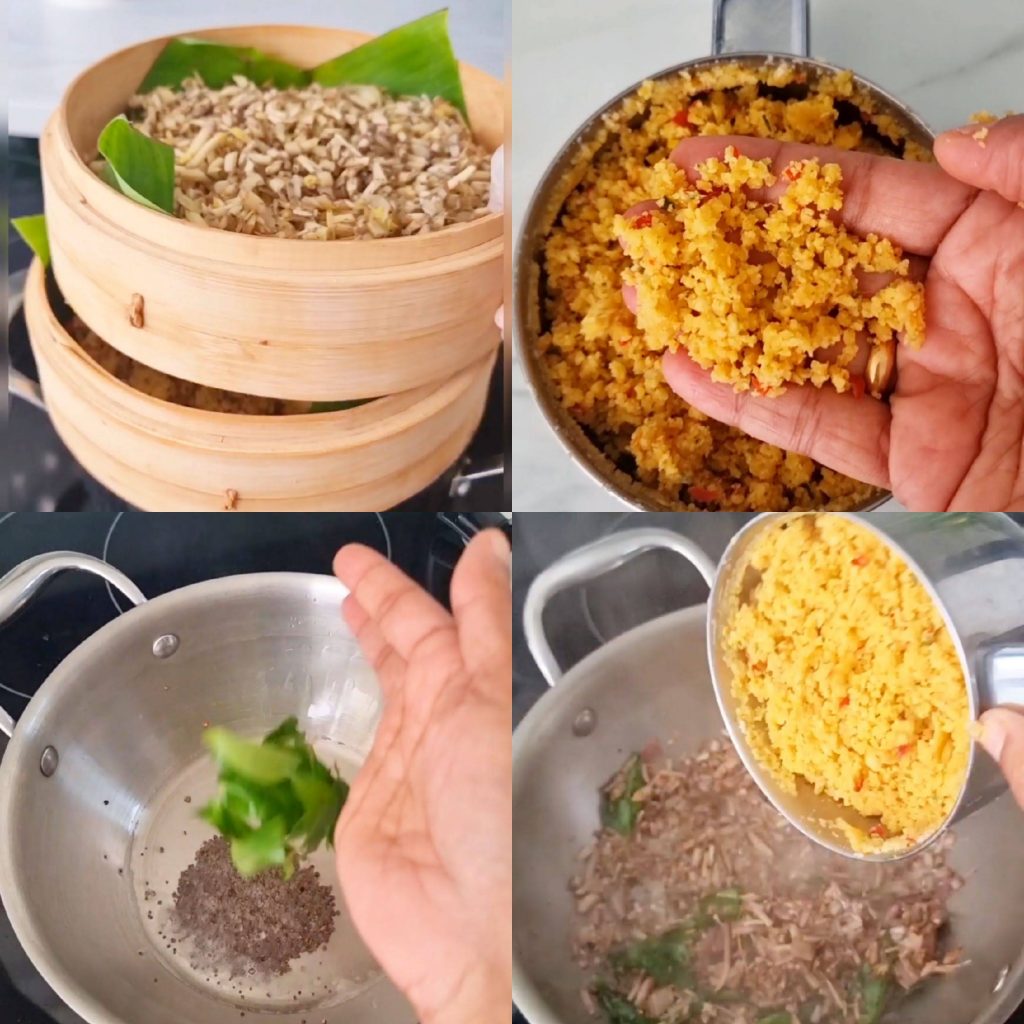 Clean the Vazhaipoo and chop it, spread it on a plate.
Steam both Vazhaipoo and ground dal paste for 15 mins.
After 15 mins, take the steamed dal, add to a mixie jar and pulse it.
Heat a pan with 1 tbsp coconut oil, 1 tsp mustard seeds, and curry leaves. Add steamed vazhaipoo, a pinch of salt, and crumbled dal, mix well. Saute and keep in low flame for a minute. Lastly, a few drops of coconut oil. switch off the stove. Vazhaipoo Paruppu usili ready!!!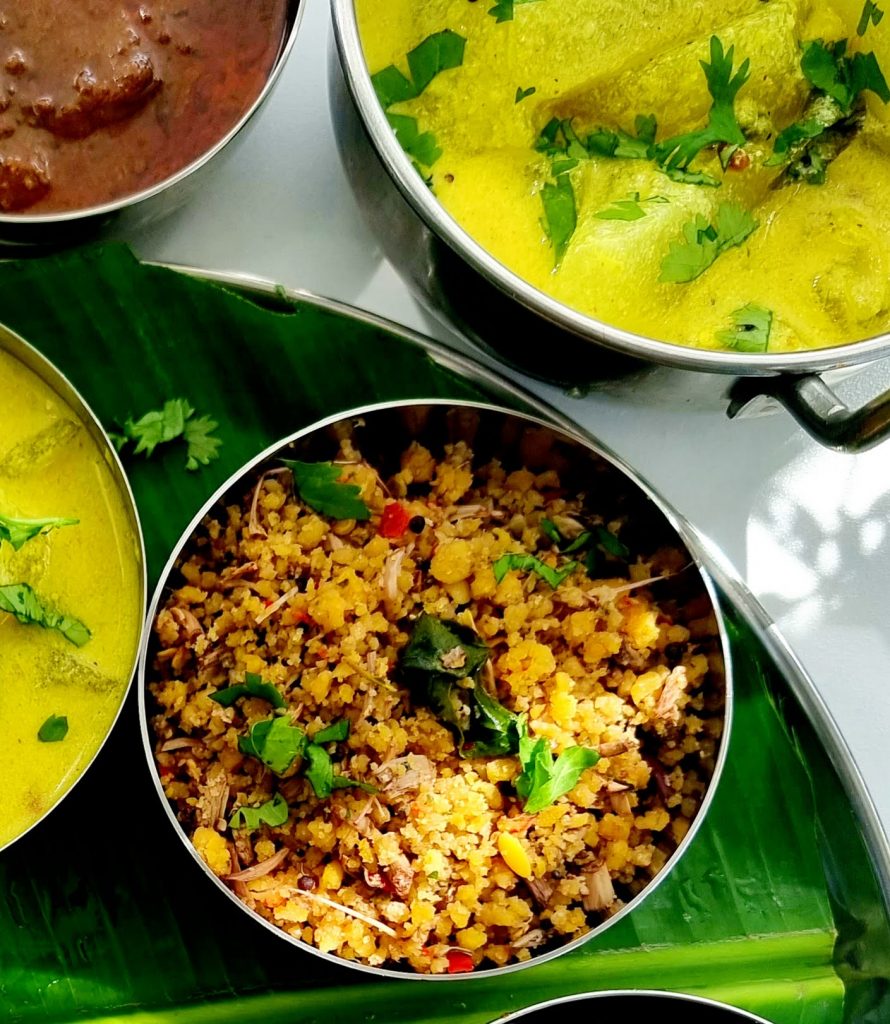 Serve Paruppu Usili with Vatha kuzhambu, Mor kuzhambu, or simply with rasam too.
You can use the same method for vegetables like cluster beans(kothavarangai), Beans, Bell Peppers, Cabbage, Vazhai thandu(banana stem), Broccoli, Asparagus.
You can Steam the dal and Store it in the fridge for a week and make paruppu Usili whenever needed.
More Intresting Paruppu Usili Varieties like Kothavarangai Paruppu Usili recipe,  Capsicum(bell pepper) Paruppu Usili, beans Paruppu usili, Broccoli Paruppu Usili, Asparagus Paruppu Usili, Cabbage Paruppu Usili (both recipes coming soon)
Hope you like this Healthy Vazhaipoo Paruppu Usili recipe, Do try this and let me know your feedback!
Happy Cooking!!!