Beetroot Kurma Recipe without whole spices,No Onion & Garlic, Step by step recipe + Video
Beetroot Kurma Recipe without whole spices(like cinnamon,cardamom, cloves) No Onion & Garlic Kurma recipe, Step by step recipe + Video. Spicy Beetroot Kurma For Rice, Biryani, Idli Dosa, and idiyappam. Delicious and Tasty Beetroot Kurma made with Beetroot and Potato Combo. One Simple and Easy South Indian Kurma Recipe. There are so many ways to make Kurma, with Cashews, Roasted gram, almonds, poppy seeds, yogurt, cream. But this Beetroot kurma is a pretty straightforward method and used only pantry available ingredients.
I hear Hear your Mind voice how come kurma with beetroot, because beetroot is also sweet and kurma is also sweet will it be nice??? Yes This Kurma is Asolute Delicious because we have added chili powder as well as green chilies so it taste spicy not Sweet. Highlight of this kurma no whole spice or masalas so it good for your tummy! Let make the best Beetroot Kurma today. Here is a complete step-by-step recipe and Video for you.
A must Try Kurma Recipe from Prema's Culinary
These are the Best Kurma Collections That I have Posted Earlier. Do try Them whenever you get time.
A short Video of Making Beetroot Kurma
Step By Step Spicy Beetroot Kurma(HomeStyle):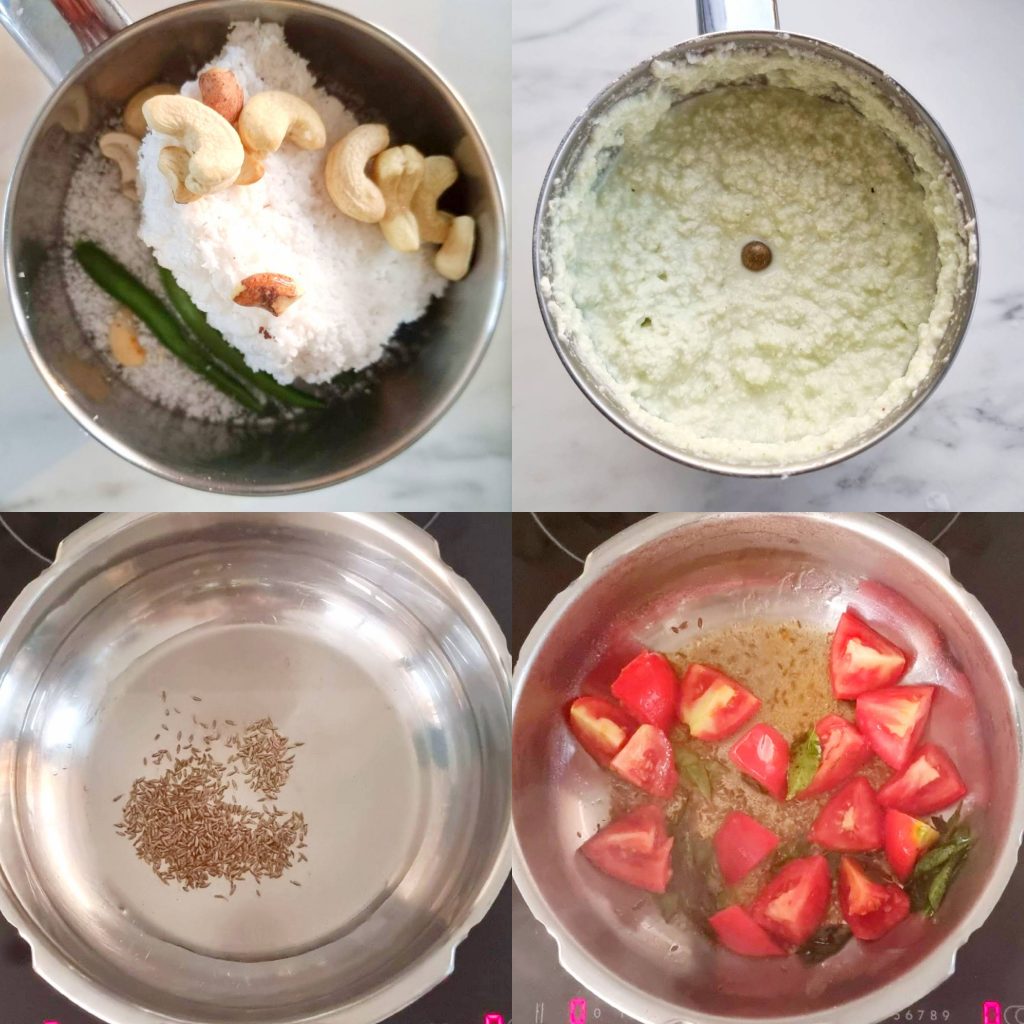 Take 5 to 7 cashews, 3 green chilies, ½ cup coconut + 1/2 cup water fine paste, keep aside.
Heat a Pressure Cooker or Instant pot Saute mode, add 1 tsp cumin seeds, let it splutter.
Add 2 chopped tomato & curry leaves saute well,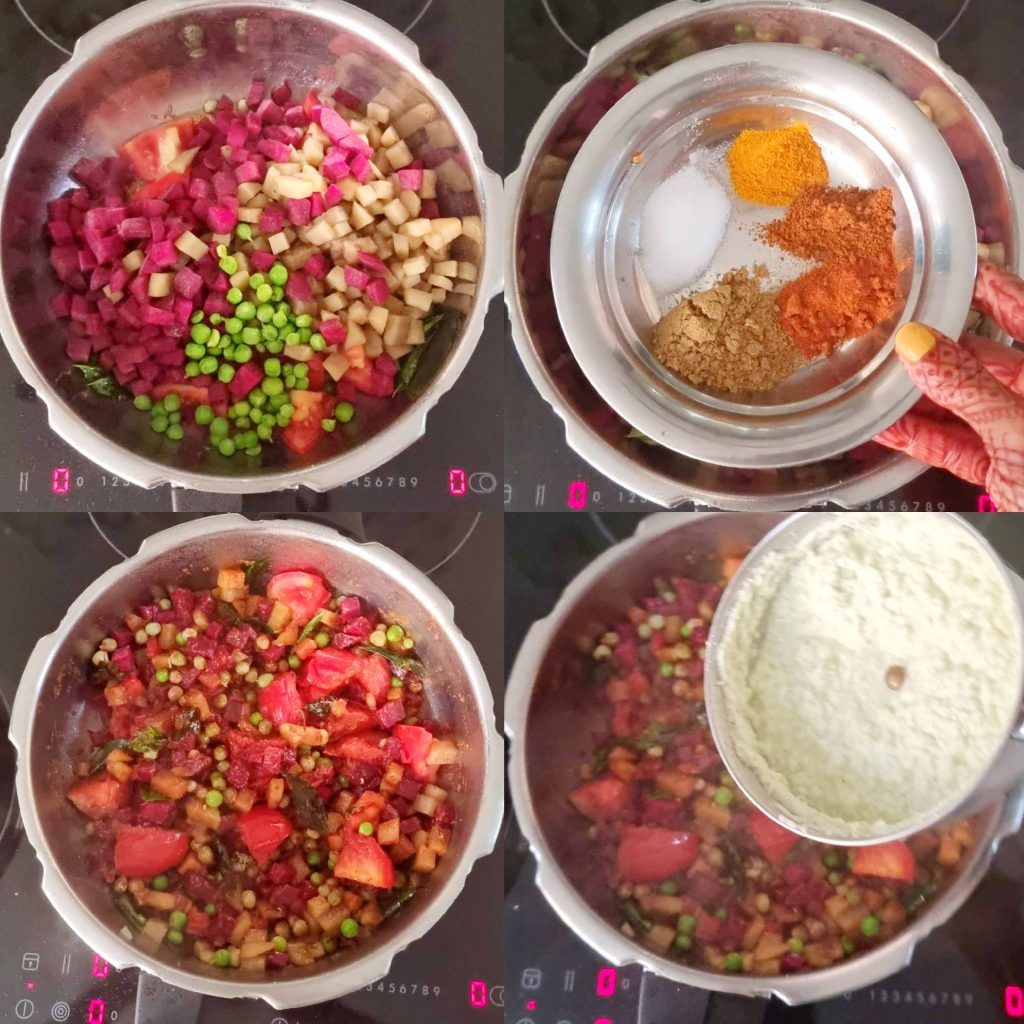 Add Vegetables like 100g beetroot, green peas, 100g potato, saute well.
Add ¼ tsp turmeric powder, ½ tsp chili powder, 1 tsp coriander powder, ¼ tsp garam masala salt. Saute well till the raw smell goes.
Add the ground coconut paste. + 1 cup water.
Cover and Pressure Cook For 3 whistles in the Pressure cooker.
If you are using Instant Pot Close the lid + vent sealed and then cancel the saute mode. Set Pressure cook for 10 mins.
That's it Manakkum Beetroot Kurma Ready.
Final touch coriander leaves.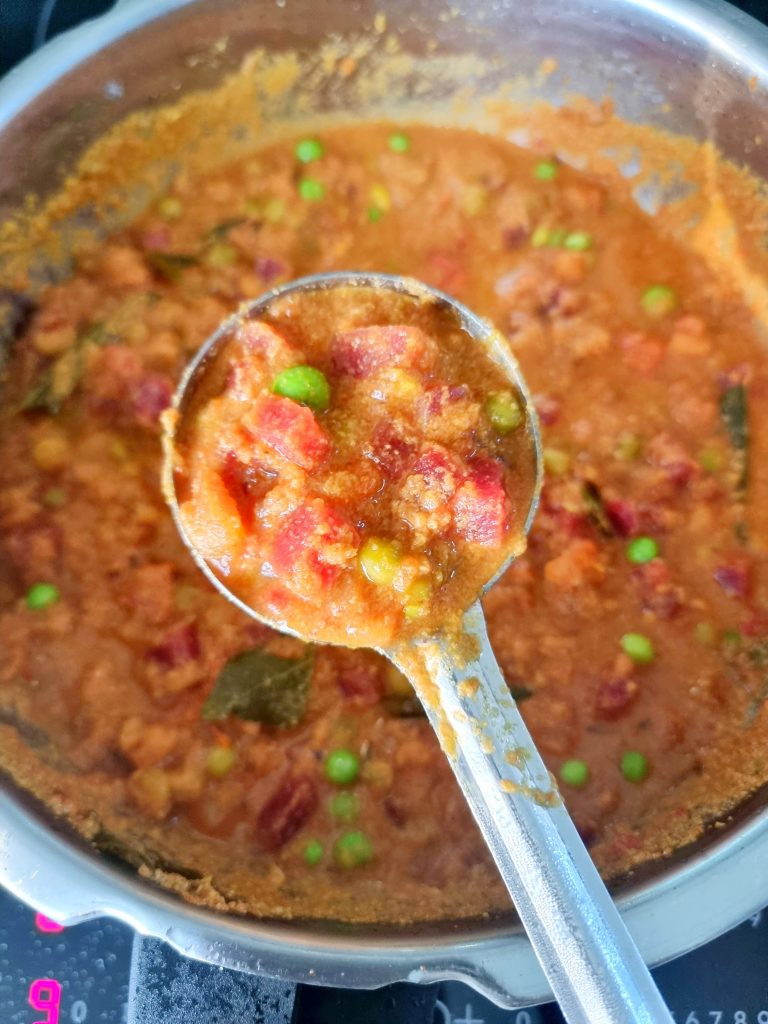 Notes:
You can use beans, carrots, knol khol, too
Make kurma in Coconut oil for extra flavour
This kurma will not stay for long just finish it in a day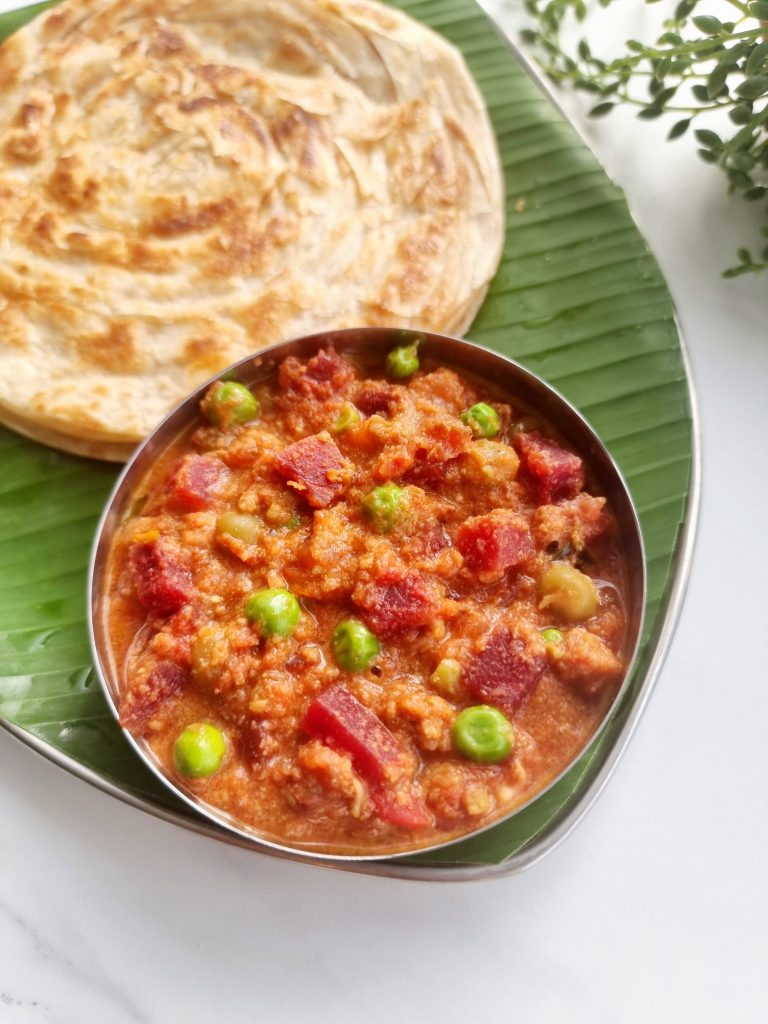 Have a wonderful day Makkale!!! Happy Cooking😎