How to Prepare Mysore Masala Dosa batter,mysore masala dose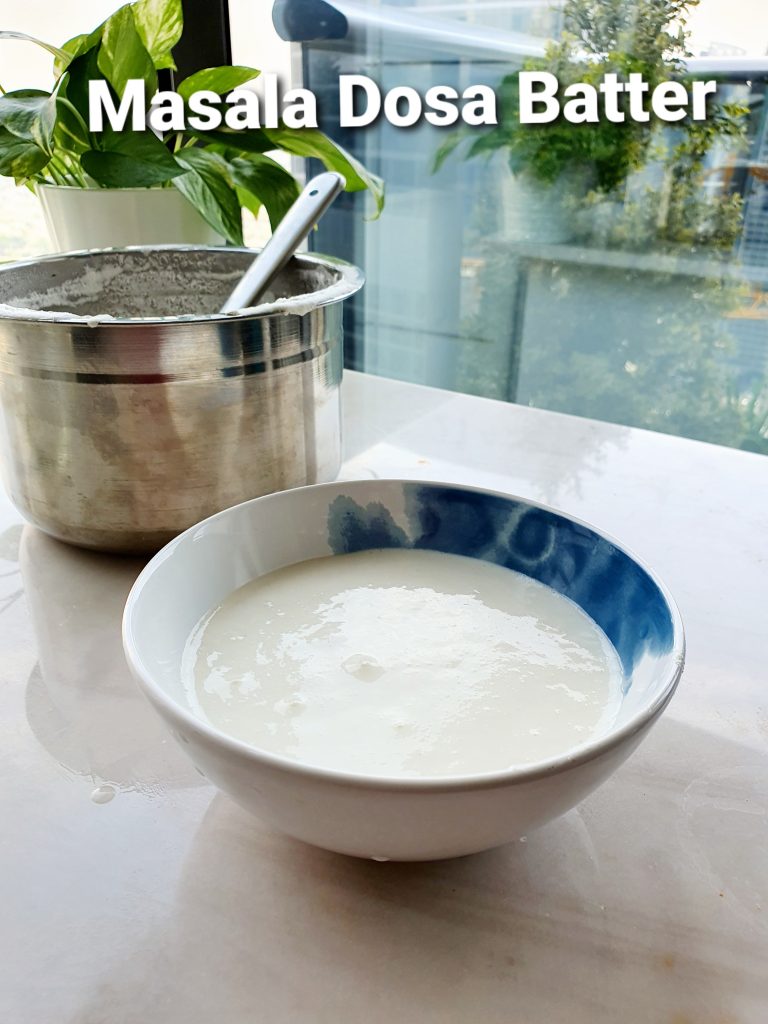 Mysore Masala Dosa Batter making in simple steps. Fermented Batter for Mysore Masala Dosa Batter with step by step pictures. How to grind idli batter in grinder is a post that will help you make soft idli and dosa batter. Not like normal dosa batter, the Mysore masala dosa batter is something different with the addition of channa dal. In  Tamil Nadu, we make Masala dosa with usual Dosa batter that is with idli rice, urad dal, and methi seeds. But Mysore Masala Dosa batter is something different.
Long back I have posted 2 types Mysore Masala dosa Recipe, Do check More Related recipe you might like, Mysore Bonda Recipe, Mysore Rasam Recipe, Mysore Pak Recipe, Masala stuffed idli, Mysore Sambar. 
Step by step Masala Dosa Batter:
Take 2 cups idli rice/idli arisi, ½ cup urad Dal/ulundhu, ⅓ cup Chana Dal/kadalai paruppu, 1 tsp Methi Seeds / Fenugreek /vendhayam.
Wash completely and then soak in the water for 3 hours to 4 hours.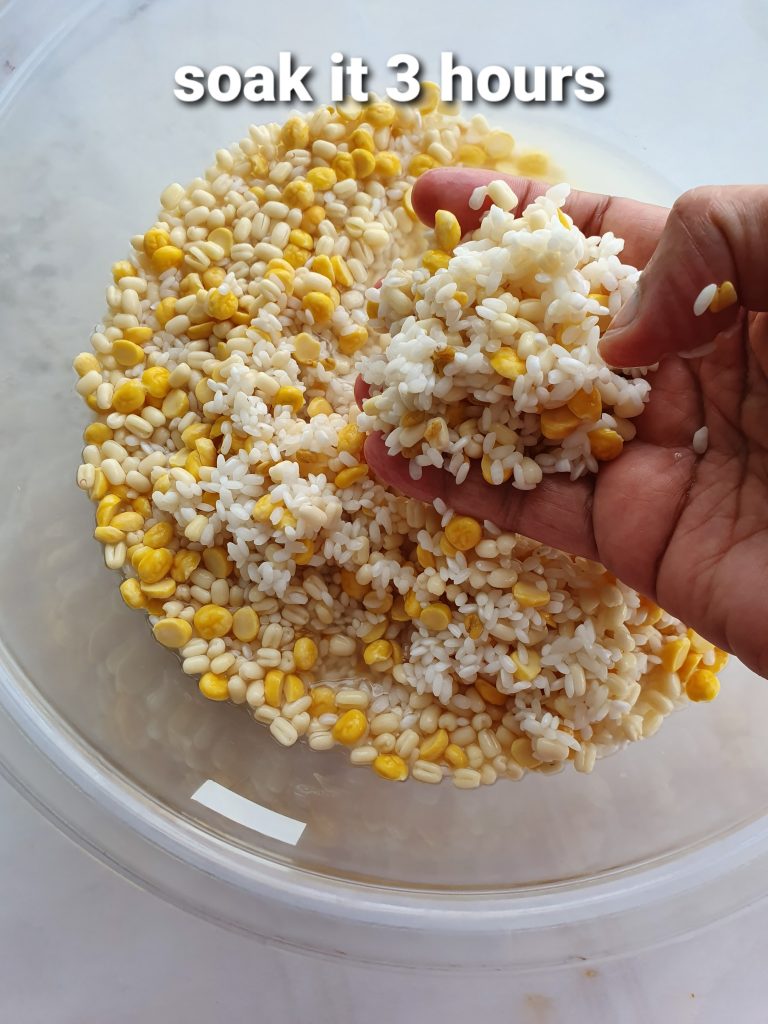 Now the dal and the rice soaked completely. We can grind it in a mixie or in a grind into a little coarse paste.
Once ground transfer the batter to a bowl, add 1 tbsp salt and mix well. Rest the batter to ferment for 8 hours or till it gets fermented.
Mysore Masala Dosa Batter is ready. You can make the Potato Stuffing and Prepare Mysore Masala Dosa.
notes:
Make sure that you are letting the rice & the dal soak completely for 3 hours and then after grinding let it ferment completely.
This Mysore masala dosa batter stays up to 3 days after that it will turn sour so try to finish it within 3 days.
Thanks, Have a Wonderful Day!!!