How to ferment idli batter in Instant Pot Duo Plus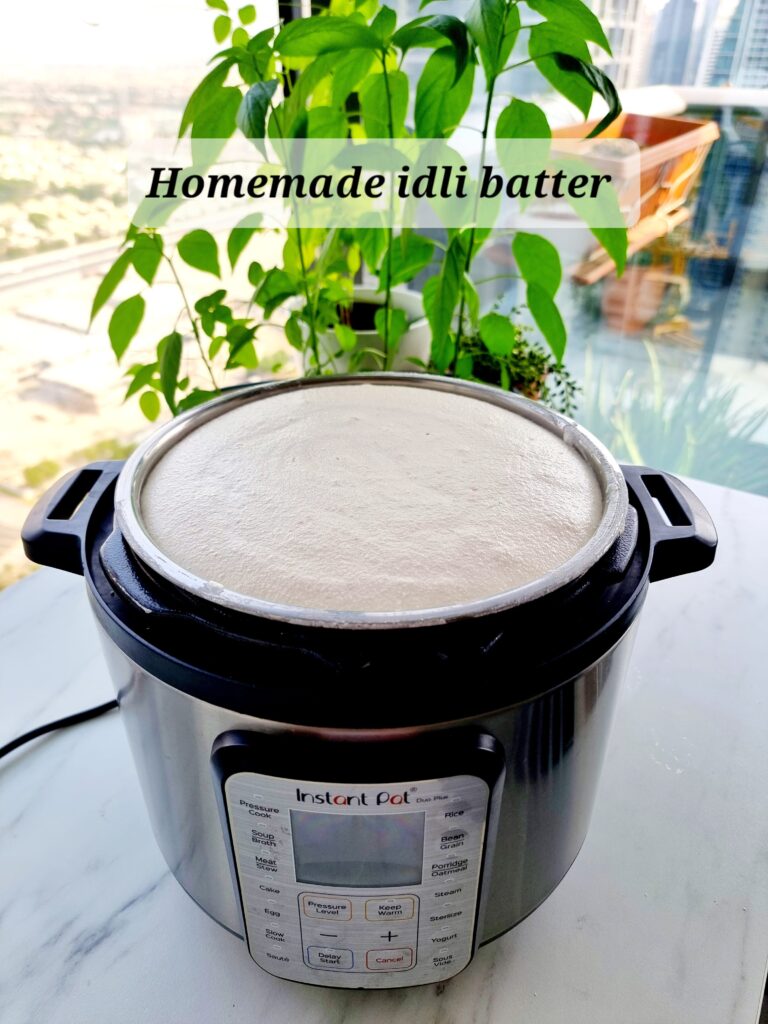 Homemade idli batters are life savers. That too Perfectly fermented soft fluffy idli batter handy in the fridge, a week will go without any stress. Instant Pot Duo Plus is one useful gadget in our kitchen, when the climate goes crazy we use Instant Pot to make Idli batter and Curd in Instant Pot. Fermenting Idli batter in Instant Pot is an excellent function that is much needed for everyone. The fermentation process never fails in Instant Pot. This is fool proof recipe for making idli batter at home and also you will learn "How to Ferment idli batter in Instant Pot Duo Plus" Completely a Beginner Guide for making Idlis. Below answer to some of the queries for making soft idlis.
Why we should ferment idli batter in Instant Pot?
Due to climatic conditions, idli batter fails to ferment even for more than 10 hours. Here in Dubai, I faced many problems with the idli batter like over fermenting in Summer and no ferment in winter. There are several methods for fermentation you should keep the idli batter in a warm oven or under warm light overnight. Even if you keep sometimes idli batter fails to ferment. Sometimes we will get over fermented idli batter, it will spill out of the vessel if you see it in the morning. Over fermentation causes bloating and acidity. Always it is safe to use the Instant Pot for Fermentation, Easy to clean, always you will get perfectly fermented Idli batter.
Before Proceeding to the Idli batter Fermentation method you can check the below video How to make the Idli batter at Home will be used for beginners.
Homemade idli Batter recipe for soft fluffy idli:
Step-by-step procedure to make soft idli:
To make the idli batter we need only four basic ingredients like good quality Urad dal(i use udhayam), idli rice(short grain fat parboiled rice), fenugreek seeds, and Salt, nothing else. The ratio of rice and urad dal 4:1 is 4 cups of idli rice and 1 cup of urad dal. 
Wash and Soak 4 cups of idli rice and 1 cup of dal + 1 tsp methi seeds in separate bowls. Soak for a minimum of 3 hours, not less than that.
After 3 hours, rinse the dal well again one more time. Into a clean wet grinder, Add ¼ cup of water once you switch on the grinder then add urad dal+methi seeds. Add water little by little while grinding the dal then only the batter will fluff up. We need approximately 1+ ¼ cup of water for grinding the urad dal. Once the batter fluffs up(15 to 20 mins) check the consistency it should float on the water if you drop it in a bowl of water.
Then remove the urad dal batter into a bowl. Now grind the rice, add 1 cup of water and then add soaked rice. For 4 cups of rice, we need 2 cups of water approximately. Grind it to a fine paste.
Once the rice is done, mix both rice batter and dal batter by adding 2 tsp salt, and use your clean hand for mixing which helps for better fermentation. Let it ferment for 8 hours in a warm place.
How to ferment Idli batter in Instant Pot Duo Plus:
Once you make the idli batter, place the stainless steel pot inside the Instant pot, and set the mode yogurt for 8 hours. Don't use the instant pot lid. It is airtight and the idli batter may over ferment resulting in spiling of the batter once you open the lid. Use any glass lid you can see the fermentation process visibly on in Instant Pot.
After 8 hours the idli batter fluff up nicely and it is ready to make idli.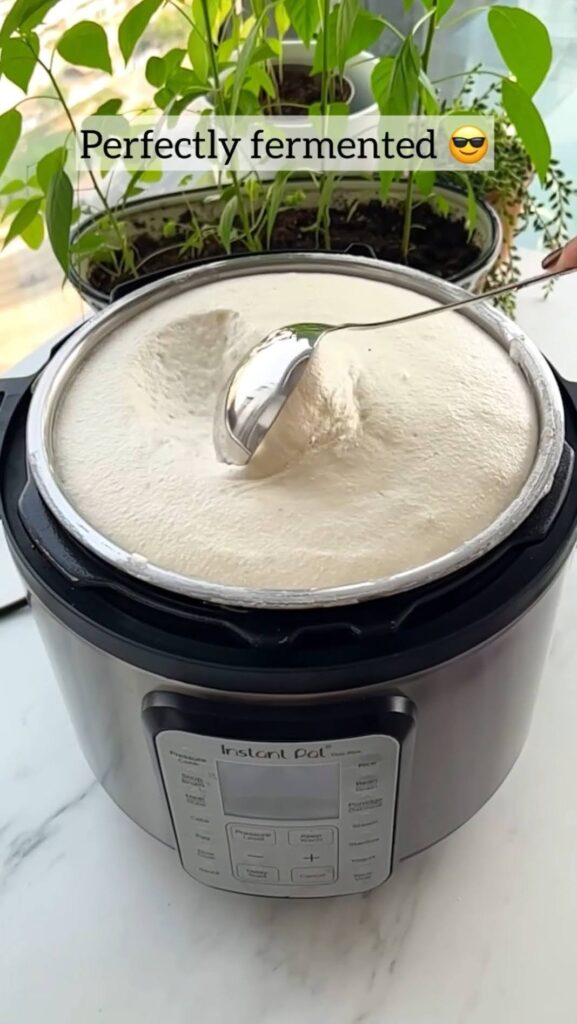 You can make dosa, paniyaram, and uttapam using this batter. It will stay fresh for a week in the fridge.
Do try this way for making Idli batter in Instant Pot and let me know your feedback!!
Have a Good Day!!!