Thinai Arisi Maavu Recipe, How to make Foxtail Millet Flour at Home
Millet Flour Recipe, Simple steps to make Thinai Arisi Maavu recipe at home. This basic foxtail millet flour recipe will help you to make many healthy snacks using the Thinai Arisi. If you have Thinai Arisi Maavu at home then pada pat you can make all types of Indian Snacks. Since Diwali2019 is around the corner. I thought to share a few of the Millet recipes in my blog. This year all my Diwali Bakshanams are made of millet. You can check the recipe for the basic flour for Bakshanam preparation  (P.S. Bakshanam means Sweets and Snacks)
Thinai is one of the varieties of healthy millets. The traditional ancient south Indian cuisines have more health benefits. Thus it is considered as medicinal foods. Here are some healthy south Indian food recipes Kambu Koozh recipe.
watch How to make Millet Flour at home:
How to make Thinai Arisi Maavu Recipe at home:
Step:1
Wash and soak the foxtail millet (thinai) for 1 hour.
Step:2

Then drain the water completely and then Spread millet over a cotton cloth, let it dry for an hour.
Step:3

Then grind millet to a fine powder.
Sieve the flour and store it in a container. Millet Flour is ready to make Snacks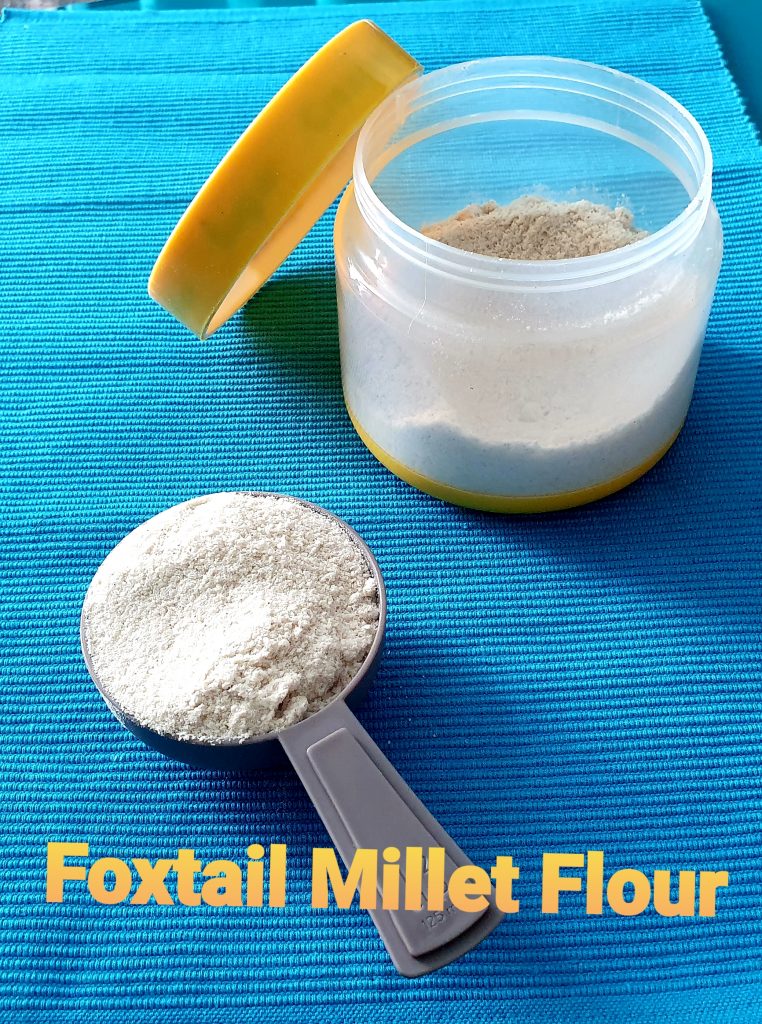 Make this Foxtail Millet flour, thinai arisi maavu at home and enjoy!
Happy Festivals!