How to make Perfect Filter Coffee at Home | Freshly brewed Filter coffee For Coffee Lovers
Filter Coffee is very famous in my hometown(Thanjavur).Nathan's Coffee Powder is very popular.There we can get freshly grounded coffee powder with the dark roasted coffee bean(70%-80%) and chicory(20%-30% ).Luckily here also i can get the fresh coffee powders with good aroma .Let see how to prepare Perfect filter coffee.
To make filter coffee we need a coffee filter like this,




A Coffee filter consists of two portions of metal containers, the bottom portion is for collection of decoction and the top portion (with a lid) is where the ground coffee and boiling water are placed.This umbrella shaped thing helps water to percolate slowly depends on the quantity of the powder placed.


Ingredients:


2 tbsp of coffee powder
1/3 cup of boiling water
3/4 cup boiled milk
1 tsp sugar


Method: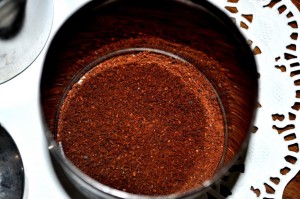 Add coffee powder into the coffee filter and make sure that it spread everywhere.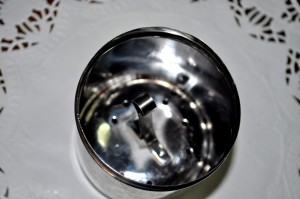 Keep the umbrella shaped thing into the coffee filter



Then drop the boiled water.Just roll the umbrella one time.so that the decoction started dripping fast into the bottom container.




Meanwhile boil the milk without adding water and then add the boiled milk in a tumbler.




Add a tsp of sugar and make everything ready and wait until the decoction can be collected at the bottom of the filter.



Here is the concentrate decoction is ready.


Once the decoction collected at the bottom,drop them into the tumbler containing milk.


Swished a couple of time,so that the sugar and the decoctions are mix well.It gives delicious foams on the top.Here is the Aromatic Filter coffee is ready…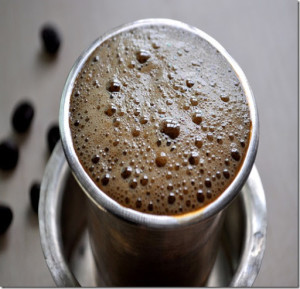 Tips:

Use clean filter so that the decoction comes out very fast.
The water should boiled well otherwise you won't get the thick concentrate decoction.
Add the milk first into the tumbler and then depends on your taste add the decoction like mild,strong…


Have a nice Day!