Ambur Most famous Ambur Biryani make Easily at Home(Step step recipe + Video)
How to Make Ambur Most famous Ambur Biryani at Home(Step step recipe + Video). Biryani is nothing but a state of happiness!♥️♥️! Biryani makes everyone happy, doesn't it?  No vegetables, no problem, just make Ambur biryani and enjoy the weekend! This Ambur Biryani Don't Vegetables or Meet, This is Plain Ambur Biryani I just served it with Egg and Raita. If you are a Pure Vegetarian You can Serve it with Any Kurma or just with Papad because Ambur Biryani is a Spicy Biryani, you no need any Special dish to serve.
Thengai Paal Biryani which I shared recently, and is a super hit at home. People who hate Biryani also like Ambur Biryani. Long Back I have shared this Ambur Biryani recipe on my Instagram Page, Many Tried and Shared. You can check their Feedback on the Feedback section Hightlighted.
Sharing Ambur Veg Biryani recipe, it's Vera LVL Biryani, Very spicy less masala, made with seeraga samba rice. The specialty of this biryani is its spiciness from dried red chilies and no green chilies, no biryani masala, a very simple biryani recipe.
More Tamilnadu Style Biryani Recipes You may Like to try, Kondakadalai Biryani, Baby Potato Green Biryani, Soya Chunks Biryani, Thalapakatti Biryani, Chettinad Veg Biryani Recipe, Mint Biryani Recipe, White Biryani recipe with Paneer, Thakkali Biryani Recipe
Easy Ambur Biryani Recipe Video,
Step By Step Preparation for AMBUR STAR BIRYANI RECIPE:
Preparation STEP: 1
Soak 2 cups of Seeraga samba rice in water for 30 mins, after 30 mins drain the water and keep aside. Soak 100g soya chunks in hot water for 15 mins
Into a bowl take 1/2 cup of hot water, add 5 dried red chiles soak for 15 mins and then grind it to a smooth paste along with 5 garlic pods, 2-inch ginger, 2 tomatoes.
STEP BY STEP AMBUR FAMOUR AMBUR BIRYANI:
Heat a heavy-bottomed vessel with 1 tbsp oil + 1 tbsp ghee adds biryani spices, 2 onions thinly sliced, saute well.
Add the ground chili paste saute well till the raw smell goes off, add soya chunks, 1 tbsp lime juice, 3 tbsp curd, ¼ tsp turmeric powder, 1.5 tsp salt Cover and cook in low flame, till oil separates.
Meanwhile, Into a pot adds 6 cups of water, let it boil, add soaked rice + 1 tsp salt, let it cook for 3 to 4 mins(cook 80%), once cooked, drain the water, add the rice with the masala, and mix well.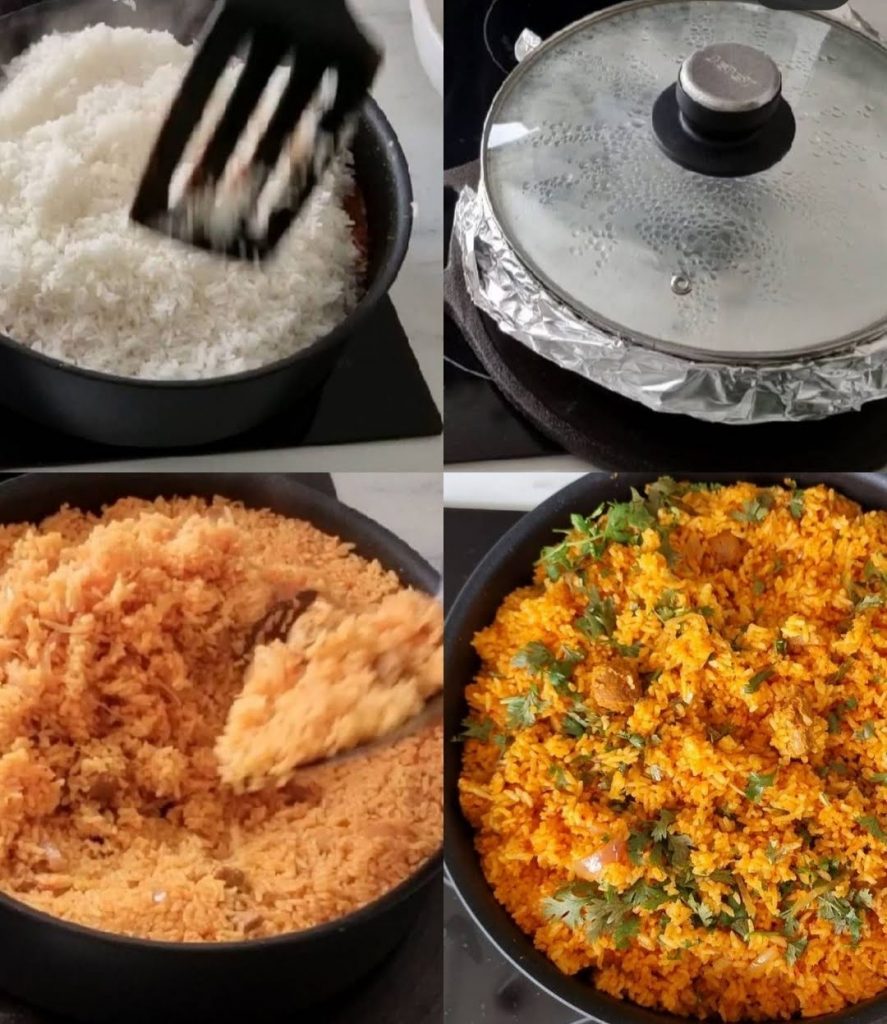 Cook in medium flame for 4 mins and then over a hot Tawa keep in dum low flame for 20 mins. 
That's it Ambur Biryani ready!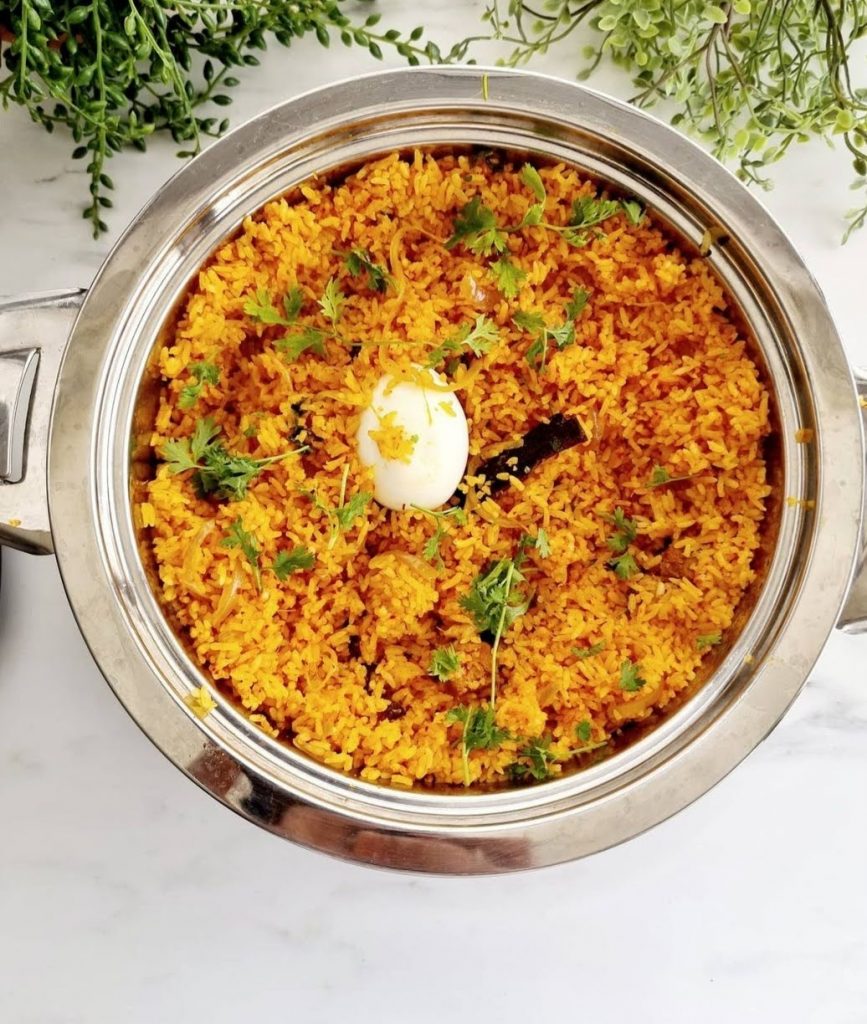 🔥Instead of soya chunks you can use any vegetables, mushrooms, paneer of your choice.
🔥This biryani tasted good the next day!
Important Points to Remember:
Don't Soak the rice for more than 30 mins, rice will turn sticky.
chili paste is the highlight of the dish dont use chili powder.
dont use basmati rice, ambur biryani must try with seraga samba rice.
Some Side Dish for AMBUR BIRYANI:
Biryani Kathirikai(Muslim style Brinjal Gravy) Side Dish for Biryani, Mirchi ka Salan, Empty Salna Recipe,
Dalcha Recipe, Kalan Masala for Biryani, Mushroom Salna for Biryani
Do try this Yummy Ambur Biryani and Let me know your FeedBack!!!