Paan Ice cream Recipe |Simple Ice Cream Recipe for Ice Cream Lovers
Paan Ice Cream is a one my fav Ice Cream that i had ever.My bil who introduced this Ice cream to me first time, after that i started having it in restaurants.Recently on the Mother's day,one of the restaurant in sg serves Paan Ice cream to all their customer.After tasted their i decided to post the recipe here.Guys do give a try who ever doesn't have the habbit of eating bettle leaves or pan,they sure love this ice cream.
Ingredients:
3 cups vanilla Ice cream
2 bettle leaves
1 tbsp rose pettles preserve(gulkand)
2 tbsp paan stuffing

Method: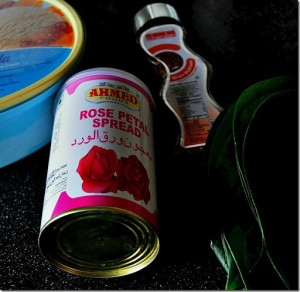 Here i used the store bought Vanilla Ice cream,you can also use the home made ice cream .I used the rose pettles preserves-gulkand which gives cooling effect.Bettle leaves is very good for digestion.Mixed paan stuffing contains cardamon,cloves, saunf which is a good mouth freshener,tutti frutti,methai,grated dry coconut,etc.If you didn't get this mix you can add the paan filling which you get it from paan shop.


Add the ice cream in a mixing bowl.Wash and chop the bettle leaves and add it into the bowl.Add in the rose pettle preserve-gulkand,paan mix .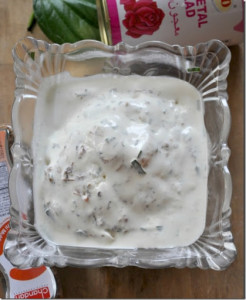 Using spoon mix every thing and again refrigerate it for 2 hours without disturbing it.I know it is very hard to resist but wait till it get set
.




After 2 hours take it out from fridge,now the ice cream is ready to serve.


You can serve the ice cream simply in bowls or you stuff it into the bettle leaves and again refrigerate for an hour and serve it cool after food.
Variation:
You can try this recipe with any other flavour of ice creams of your choice.

You can make the Paan Milk shake,by adding Paan Ice cream and little milk in the juicer and blend it.You will get the paan Milk shake.
Have a Nice Day!!!