Vella Seedai recipe with processed rice flour
Every year i used to prepare uppu seedai,vella seedai,murukku,thattai for Krishna Jayanthi…but last year didn't get time to post all.I am trying to post this year.Today i am happy to share this vella seedai recipe.This is very simple recipe,even beginners can also do it by seeing this step vise clicks.Do try this recipe.God Bless!!!
1/4 tsp White Sesame Seeds( if you like sesame,you can add little more)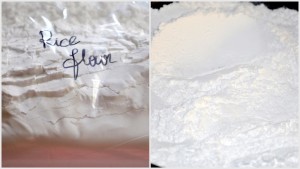 Follow the Preparation of Rice Flour here.
In a clean kadai/pan dry roast the rice flour for 1-2 minutes in low flame.Ensure that the flour should not burn or change colour.Let it cool down for few minutes and Keep aside. 
Meanwhile break the jaggery into small pieces and then drop water in jaggery.

Let it sit for 15 minutes and then stain the jaggery water.Just warm the jaggery water for about 1 minute in microwave or in stove top,ensure that it should not form the syrup consistency.Let it cool for sometime.
Add the jaggery water little by little and knead the dough.Stop adding the jaggery water if the dough becomes stiff,don't add too of much jaggery water.

Finally add butter.knead the flour,till the dough becomes soft.
Make small balls and set aside.

Heat the oil at medium to high flame and drop the first batch of seedai.
Fry the seedai till golden brown.Take the first batch of seedai.

Then drop the second batch and do the same for the next batches.Now Vella Seedai is ready for Naivedyam.
                        Try this recipe and Enjoy the Krishna Jayanthi.