Coimbatore Roadside Kalan Recipe (ரோட்டுக்கடை காளான் மசாலா) Street Food recipes
Full written recipe & step by step video recipe of Rottu kadai Kalan Preparation at Home. How to make Coimbatore Roadside Kalan at Home, Rottu Kadai Kaalan is a semi-dry gravy or masala made with cabbage and mushroom deep fried and then a delicious gravy topped on top. We call Rottu kadai kalaan masala also. (ரோட்டுக்கடை காளான் மசாலா in Tamil) is a Best Street Food recipe, we no need any accompanied to enjoy this delicacy we can have it as a snack. In this post, you can learn easily the original roadside mushroom masala recipe with an Easy step-by-step video. If you are a fan of Rottu kadai saapadu(street food) then check this Rottu Kadai Salana recipe, Kaiyendi Bhavan kara Chutney and also a must-try mushroom recipe Thalapakatti Mushroom Biryani.
Story of Rottu Kadai Kalan😉😍🤣
I want to start like long long ago so long ago but let me start like this, The City of Coimbatore is Known as the "Manchester of South India" The word Coimbatore means only two things – clothes and colleges. For me, the first thing I can think of is Rottu Kadai Kalan🤦‍♀️Being a Mushroom Fan I would love to try all types of Kaaalan Recipes at home. We happened to taste this rottu kadai kalan once in Coimbatore where we went for appa's knee surgery. We tried it in a shop at Avaram Palayam Road, Siddhapudur, Coimbatore still the making scene remains in my mind. You no need to taste by seeing the preparation itself your mouth will water. That is how I developed the How this Roadside Kalan recipe.
I was waiting for this steel wok to prepare road kadai Kalan, I want to bring the same street food effect and wok came yesterday only. Today I made. You don't believe while frying the mushroom itself half gali(finished) the vaandu in the home she completed almost and I was thinking whether to continue making the gravy or not😉. but for the blog shake, I made gravy and we enjoyed it. Okay, Kathai Kettathu Pothum Recipe Video below Quick check it.
Video of Making Rottu Kadai Kalan at Home:
Roadside Kalan or Rottu kadai kaalan வின் இரகசியம்!!😋😋
Shall I tell you the secret of Rottu kadai kalan, don't tell anyone okay?
Most of the shops or blog recipes use kadalai maavu(Besan Flour) but it tastes like actual pakoda and the final output is very soggy kalan masala. because the pakoda sucks more gravy, Try to skip besan instead you can add rice flour it gives little crispness and is crunchy even after we soaked in gravy.
Use more cabbage and fewer mushrooms, while mixing doesn't add water. It should be very tight. More tight more crispy.
while making the gravy add tomato ketchup, many ingredients meat masala powders.
Always mix fried Kalan(mushroom) in Hot Gravy, only at the serving time.
last and Final tip, eat when it is hot.
Step By Step Rottu Kadai Kalan recipe Preparation,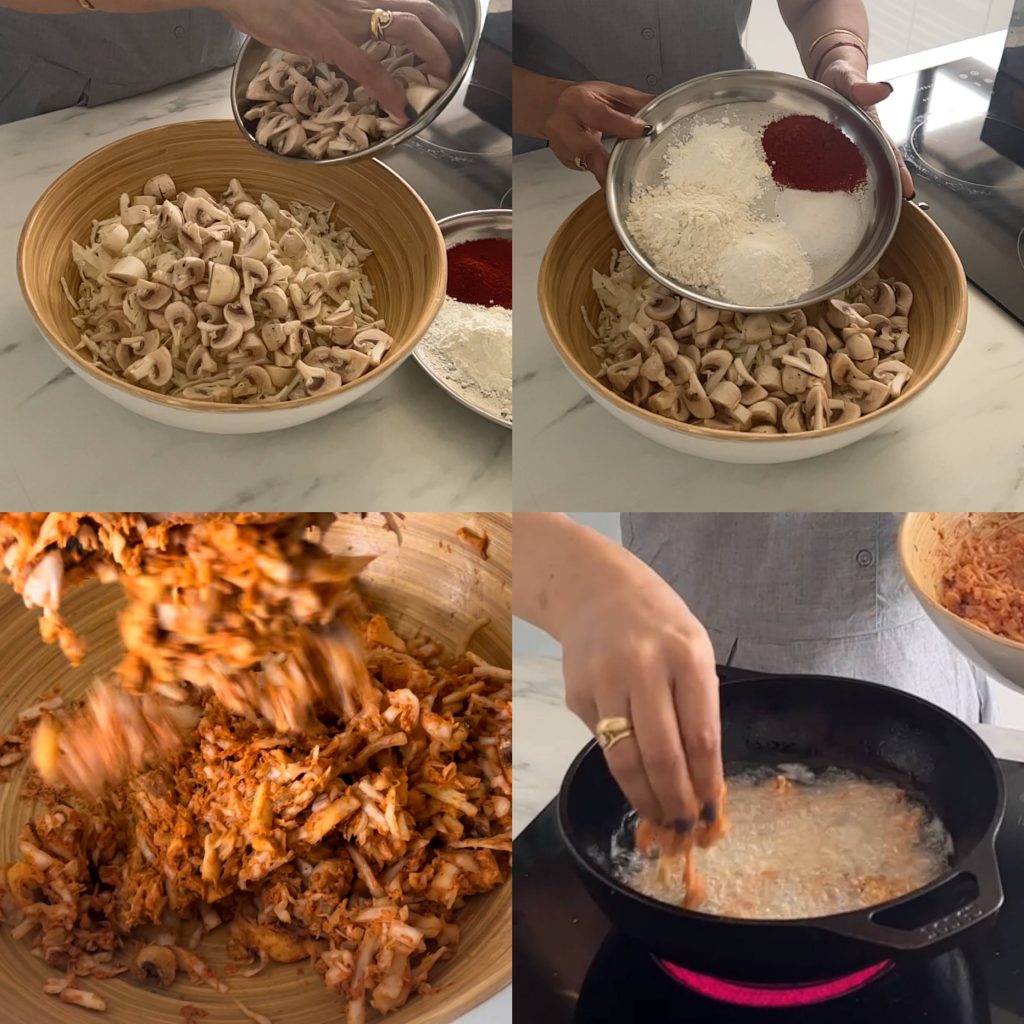 Step :1 Preparation of Kalan Pakoda, Take 150g mushrooms and 300g cabbage both thinly sliced. make sure both are not wet. Into a wide bowl add the mushrooms and Cabbage, add 2 tbsp maida, 1 tbsp cornflour, 1 tbsp rice flour, 2 tsp Kashmiri chili powder. 1 tsp salt. mix well. Don't add water while mixing, initially, you feel like it's dry, once the mushrooms absorb the salt it will release water. So don't add water and mix well, you will get a tight dough like pakoda.
Heat oil in a pan, keep in medium heat not low or high. Drop the kalan pakoda dough little by little and fry well till it turns golden. Once done, remove it to a plate. Now the kalan muttaikose pakoda ready. Let's make a gravy.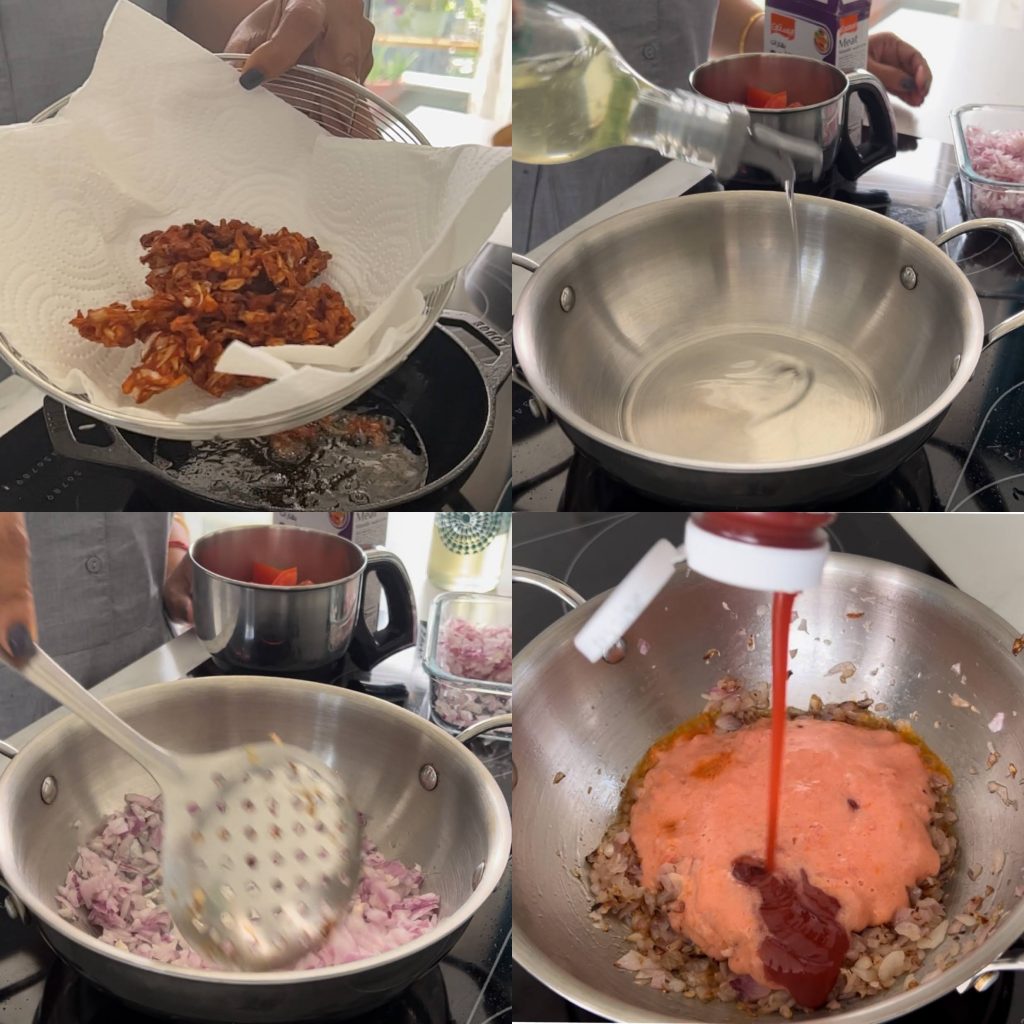 Step:2 Gravy Preparation: Heat a Kadai with 1 tbsp oil, add 2 finely chopped onions, fry well till it turns golden. grind 2 tomatoes add the puree, 1 tbsp tomato sauce mix well.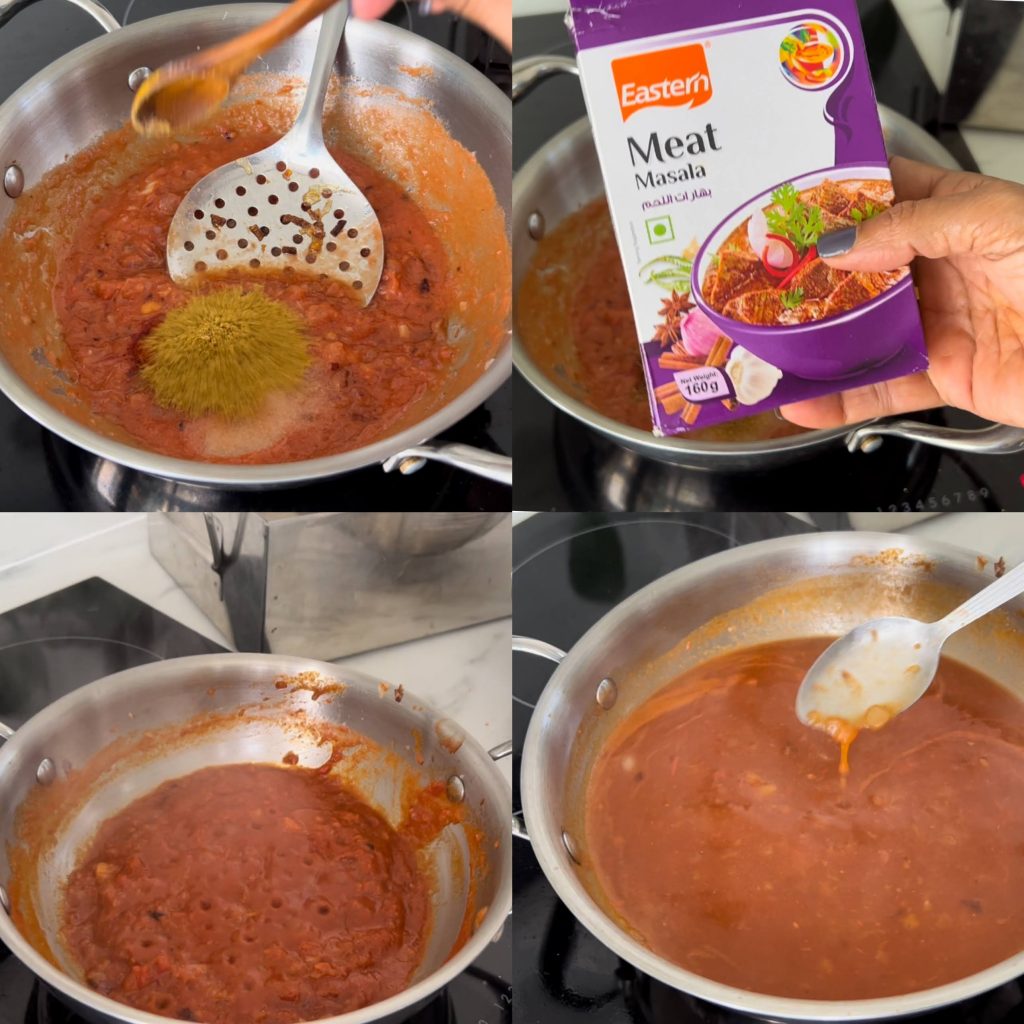 Add 1 tsp chili powder, 1 tbsp coriander powder, 1 Tsp meat masala powder, 1 tsp salt mix well and let it cook for 2 to 4 mins. Add 1 cup water let it boil well.
Make a Slurry, by mixing 1 tsp cornflour, 3 tbsp water. Mix well without any lumps. add this slurry to the gravy. The gravy Consistency should be watery not so thick. Once the gravy started to little thick switch off the stove, Gravy is Ready!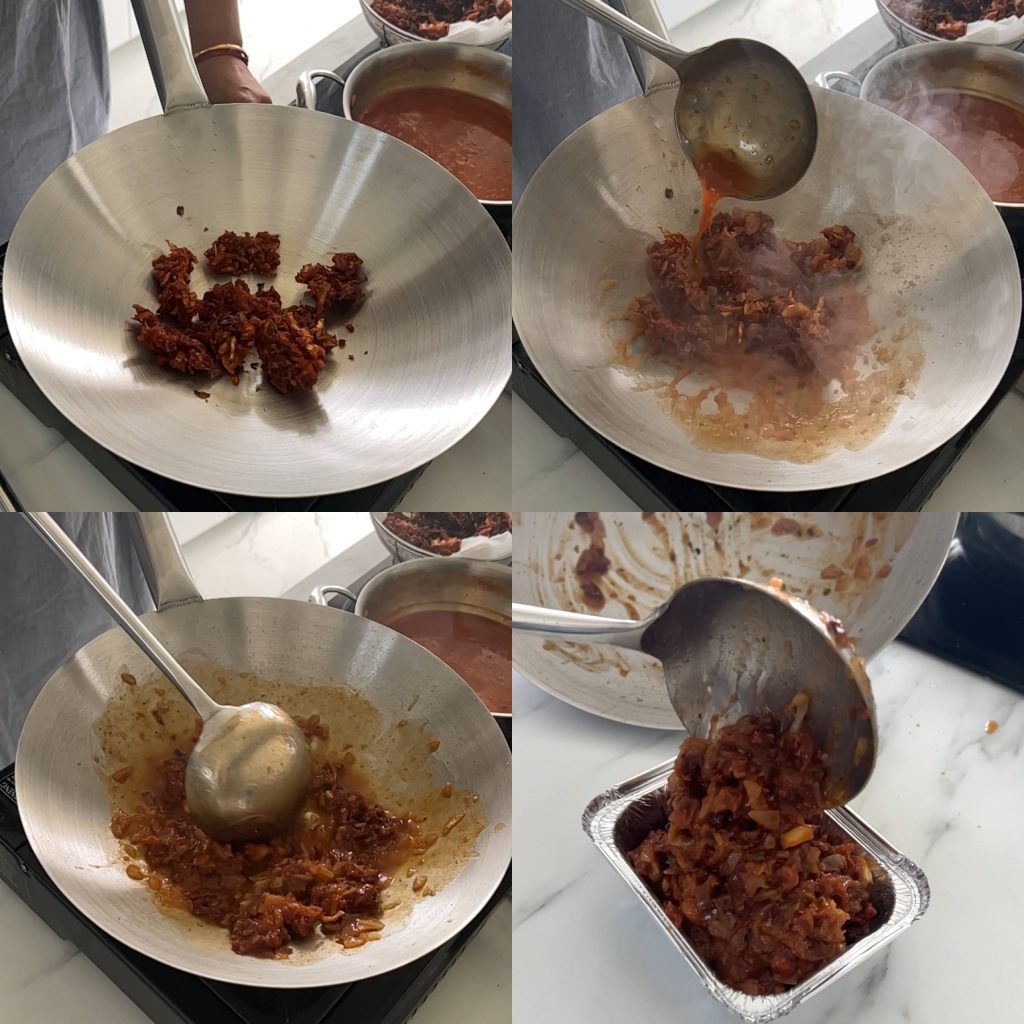 Step:3 Serving Method, How to Serve Rottu Kadai Kalan,
heat a wok or Kadai in high heat, break the Kalan pakoda and add it. add the gravy, Important the gravy should be hot. Keep Stirring, In a few seconds, it will form a semi-dry masala.
Once the gravy is all observed by the fried Kalan, switch off the stove. That's it kalan masala ready.
Hope you like the Rottu Kadai Kalan Recipe, Do try this recipe and Let me know your Feedback.
If you are a Mushroom Fan, You must try this Top 10 Mushroom recipe collections from my Blog!
Have a Good Day Makkale!!