Home made Mango Ice Cream-A simple recipe | How to Make Mango Ice Cream at Home
This is the one of the best homemade ice cream that I have ever had.It's not too sweet and does not require a lot of time and effort.It tastes creamy and delicious.I used the fresh mangoes,You can use the store bought mango puree.
Ingredients:
1/2 cup Mango Puree
2 cups non-diary whipping cream
1 tbsp Condensed Milk
Method:
Wash and peel the skin from the mangoes. cut them into pieces.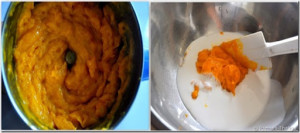 Puree the mango in blender.In a mixing bowl add the mango puree with whipping cream.
Beat it at low speed for 2 minutes and then add the condensed milk.Mix well.
Transfer it in a freezer safe blow and freeze it for 6 hours.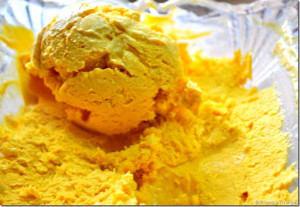 Once the ice set nicely,Serve it.