Ellu Podi and Ellorai | Sesame seed Powder and Rice
This is one of my fav variety rice next to Puliyodarai,which i made for Puratasi Saturdays.It's Perfect for Neivedyam and Lunch box also. Do try this flavourful and Healthy rice.
Ellu podi and Sesame Seed Powder:
Ingredients
:
1/4 cup Sesame Seeds

1 cup Urad dal

4-5 Dry Red chillies

A Pinch Hing

1/2 tsp Coconut Oil

1 tsp Salt
Heat the kadai,dry Roast the Sesame seeds separately and take it out.

And then roast the urad dal along with hing in coconut oil,keep aside.

Roast the dry red chilly in the same kadai and let them cool completely.Add salt and Powder it in mixie

.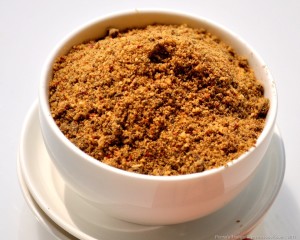 Here is our flavour full ellu podi is ready.You can store it in a air tight container and take the required amount whenever needed.


Ellorai:




Ingredients:
1/2 tsp Mustard Seeds

1 and 1/2 cup Cooked Rice

1 sprig Curry Leaves

1 tbsp Coconut Oil

2 tbsp Ellu Podi | Sesame Seed powder

Salt as Needed
Heat the oil and add the mustard seeds in the kadai.Once it crackle add curry leaves.

Add the cooked rice and ellu powder into the kadai and mix well.

Add salt,since ellu podi already contains salt.According to your taste adjust the salt and the ellu podi.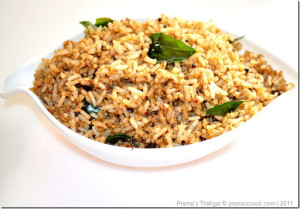 Here is our Ellorai is ready for Neivedyum/Lunch Box…Enjoy!!!


I am sending this to Kalyani's "Foods for fasting – Vrat Ka Khaana" Event.


Have a Nice Day!!!