Peas Pulao Recipe | Perfect Pulao Recipe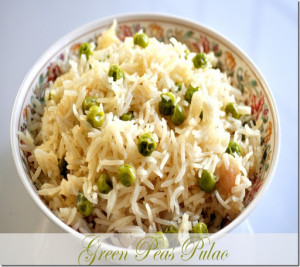 1/4 cup Green Peas ( i used frozen)
2 tbsp thick Coconut milk

Heat oil in the pan,add cinnamon,cloves,bay leaves into the pan and fry them.Add onion,green chilly,ginger garlic paste and green peas,fry with the onion till it becomes soft.
Now add the basmati rice,ghee and salt into the pan fry them for a min.Transfer it into the rice cooker,add water and coconut milk into the rice cooker and start cooking.
Once the cooking process completed then serve it with kurma | any gravy.
Have a nice Day!