Breakfast Menu: 3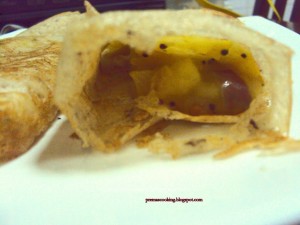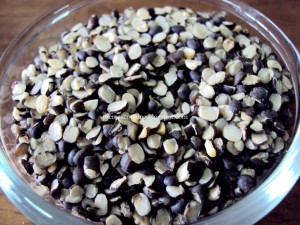 3 Cups Par Boiled Rice
1 Cup husked urad
1 tsp salt
Oil for shallow frying
Soak the rice and black gram for 2 hours. Wash the black gram. No need to remove the skin of the black gram.
If using Indian Wet Grinder, add the rice and grind for few minutes. When the rice reaches a coarse consistency, start adding the soaked black gram in an even stream. The grinding process will be quite noisy for a while. Grind to a smooth batter using enough water. Allow to ferment overnight.
Heat a cast iron griddle. Pour 1/2 cup of batter and spread it. Pour 1/2 tsp oil around the batter. When the sides turn golden brown, flip and cook the other side .Keep the Masala at the centre,roll and serve hot.
Masala filling
Ingredients:
2 large potatoes
1 medium onion (chopped)
1/2 teaspoon mustard seed
1/2 teaspoon turmeric
1/2 tsp Besan flour
1 tablespoon oil
salt to taste
Boil the potatoes cook and smash it and keep aside.Heat oil. Add mustard seed, onions and turmeric powder into it.Fry for about 5 minutes on medium heat until onions are turned into golden brown Add smashed potatoes into it.Add salt into it.Mix besan flour with 1 cup water and add it .Once the masala become thick,off the stove.Add filling inside Dosa and roll it.
I am sending this to the Breakfast event Announced by veggie platter and indira